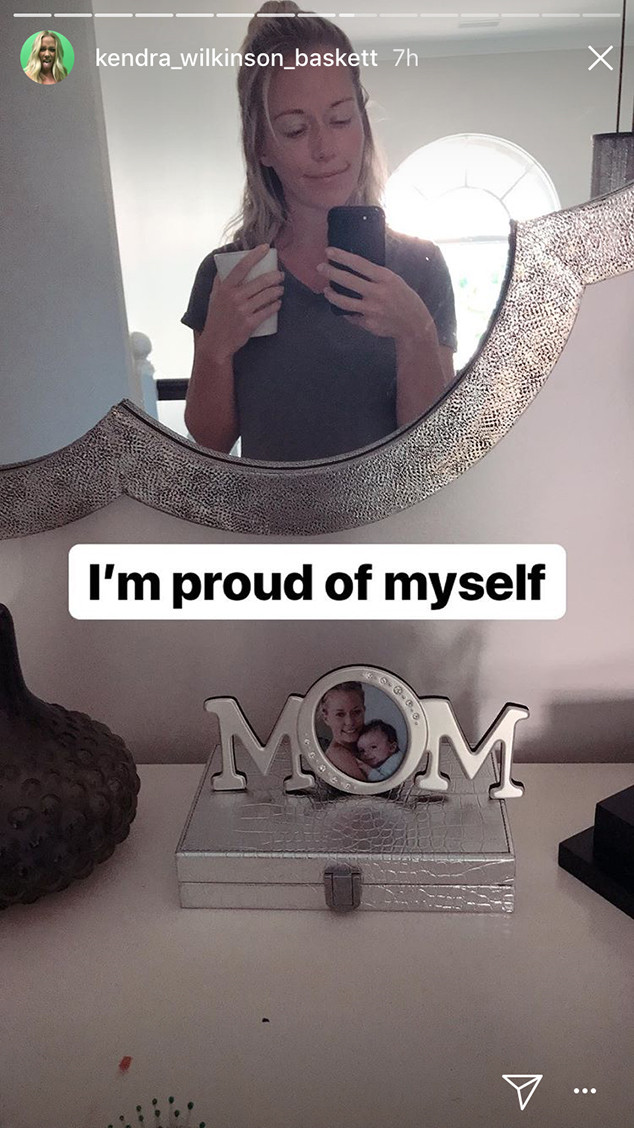 Instagram
Kendra Wilkinson's marriage may be nearing its breaking point.
A month after the reality star announced that she was experiencing "marital problems" with Hank Baskett, Kendra updated her Instagram Story Sunday night to beg fans for their support. In her cry for help, she posted black and white selfies with overlaid text, writing heartbreaking messages like "life isn't making any sense to me right now" and "I need to love myself again..."
Kendra, 32, and Hank, 35, got married in 2009 at the Playboy Mansion, and they share two children together: son Hank Baskett IV, 8, and daughter Alijah Mary Baskett, 3. Kendra and Hank were recently spotted at their son's soccer game in L.A. without their rings—and the former Playboy Playmate was not wearing hers in Monday's Instagram Story update, either. Snapping a mirror selfie, just hours after her plea for prayers, she wrote, "I'm proud of myself."
At this point, what she's "proud of" is anyone's guess.