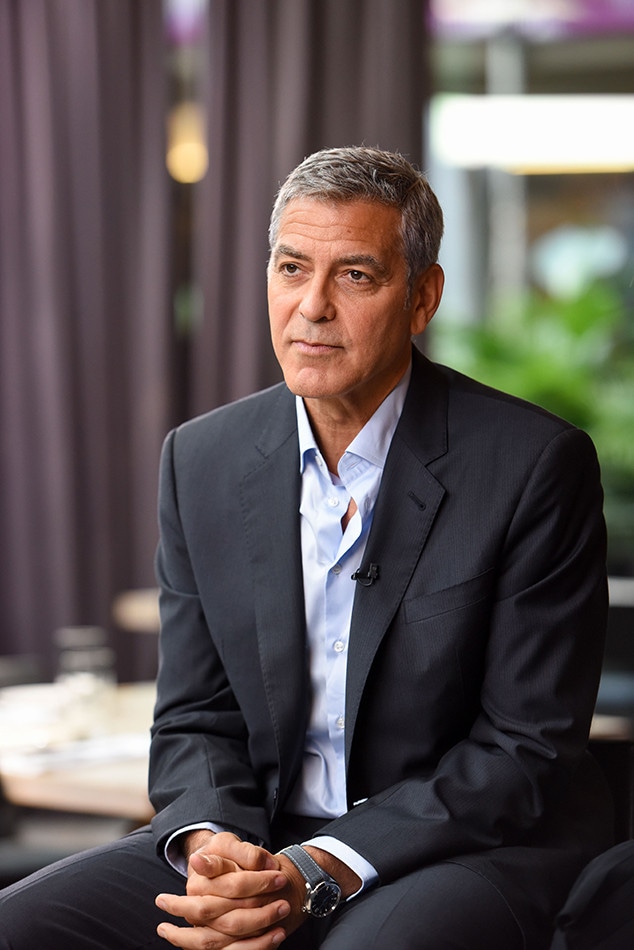 Michelle Quance/Variety/REX/Shutterstock
George Clooney wrote a letter to three student journalists from Parkland, Fla. and applauded the pupils of Marjory Stoneman Douglas high school for the work they've done surrounding March for Our Lives.
The three student journalists—Emma Dowd, Lauren Newman and Rebecca Schneid—took over The Guardian's website on Friday to help run coverage for the march. The young journalists attend the school where 17 victims were killed in a mass shooting, and are the co-editors-in-chief of the student newspaper the Eagle Eye. 
When the student journalists asked Clooney for an interview as part of their Guardian project, the 56-year-old actor declined the request but submitted a letter.
In the note, Clooney congratulated the women on the "incredible work" they and their fellow students had achieved to "make the country a safer place." He also assured them that he and his wife Amal Clooney were "100% behind you" and that they would be marching in Washington D.C. on Saturday.
In addition, Clooney reminded them that "this is your march" and "your moment."
"Young people are taking it to the adults and that has been your most effective tool," The Descendants star wrote. "The fact that no adults will speak on the stage in DC is a powerful message to the world that if we can't do something about gun violence then you will."
While he claimed any person "would feel proud to be interviewed by you," he also encouraged them to focus on interviewing young people.
"You could talk to a dozen kids like the young kids from Chicago and LA that Emma met with. You could take over the Guardian and make it tell the stories of children by children," he wrote. "It's a once in a lifetime opportunity to point to this moment and say it belongs to you. You certainly should do what you want but that would be my hope for you." 
At the end of the letter, Clooney reiterated his support and gratitude for their work. 
"You make me proud of my country again," he wrote. 
To read the full letter, visit The Guardian.
This isn't the first time Clooney has expressed his support for the movement. In February, he and Amal donated $500,000 to the event in the name of their children Ella and Alexander. 
"Our children's lives depend on it," he stated at the time.
Oprah Winfrey then matched his donation.
On Mar. 24, major cities across the world will host events to call for an end to gun violence.
Miley Cyrus, Ariana Grande, Jennifer Hudson, Demi Lovato and more stars are scheduled to perform at the flagship march in D.C. Rita Ora, Leona Lewis and Charlie Puth are also set to perform at the rally in Los Angeles.
Help March for Our Lives reach their $3.8 million fundraising goal by donating here.