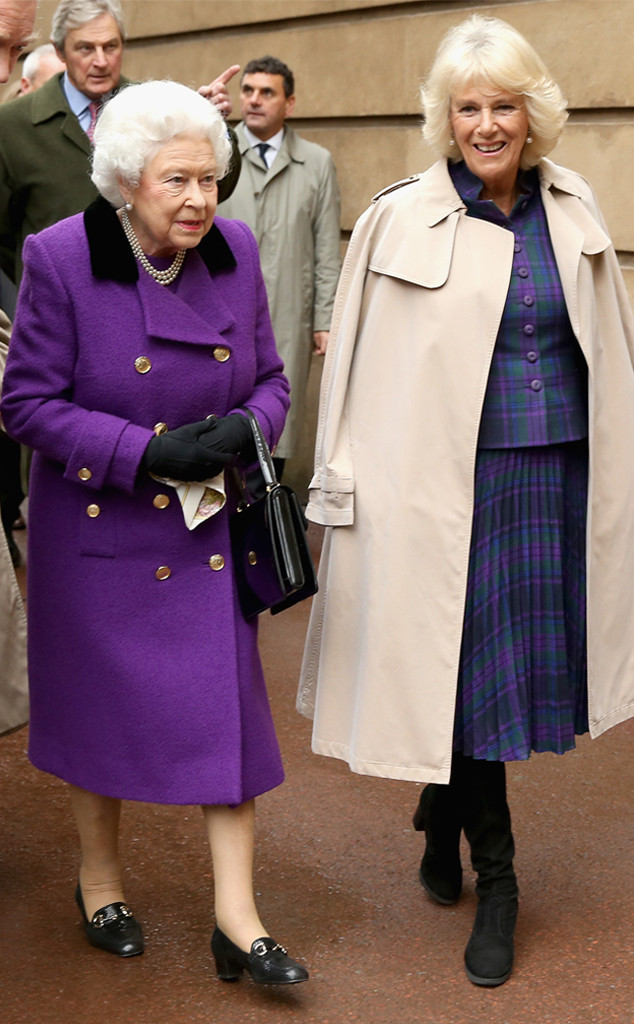 Chris Jackson-WPA Pool/Getty Images
In vino veritas!
It's no big secret or surprise that Queen Elizabeth II has not been a big fan of her son Prince Charles' second wife Camilla Parker-Bowles—but a new book by British journalist Tom Bower details just how rocky the relationship has been between the two women over the years, calling the royal's icy treatment of Parker-Bowles a "Cold War".
The tell-all, titled Rebel Prince: The Power, Passion and Defiance of Prince Charles, details a boozy night at Balmoral Castle in the summer of 1998 (a year after Princess Diana's death) when the Queen's silver tongue got the best of her after a few drinks.
According to People via an excerpt published in the Daily Mail, Bower's book, the whole thing went down a little bit like this...