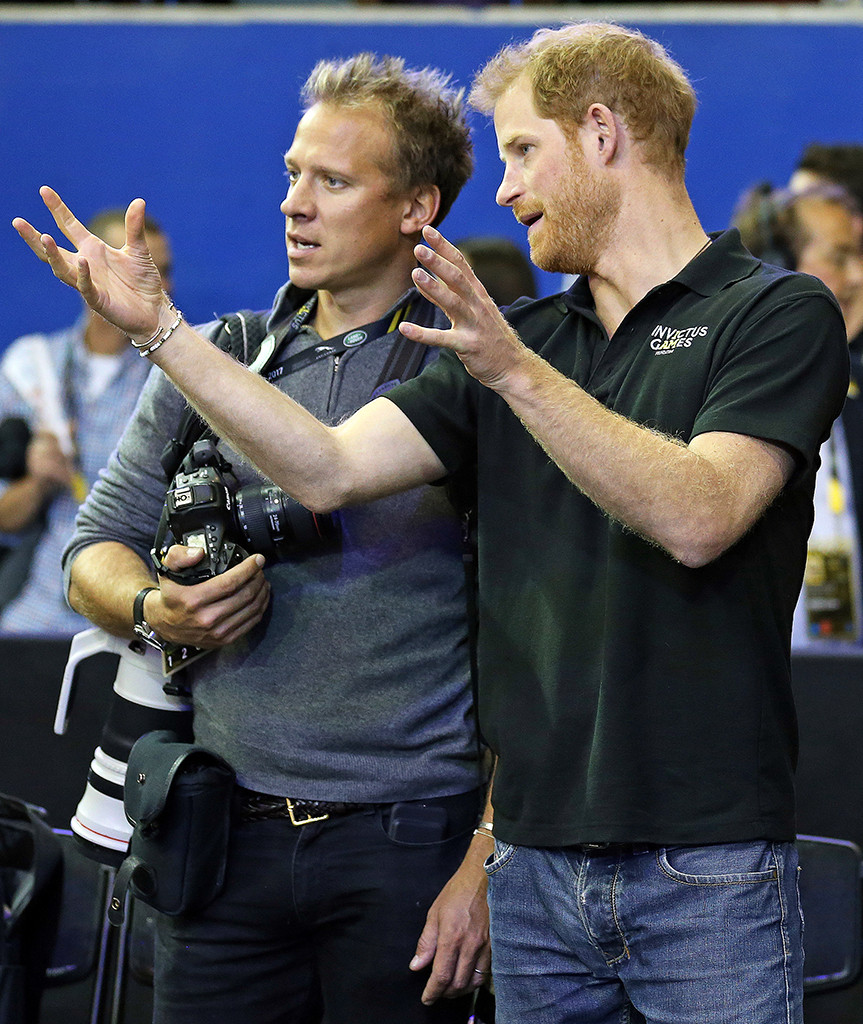 Claus Andersen/Getty Images for the Invictus Games Foundation
To get to know the British royals, most rely on photographs. A lucky few get to be behind the lens.
Such is the case for Chris Jackson, a professional photographer who has been capturing members of the royal family for more than a decade. As a royal family photographer for Getty, Jackson has been tasked for roughly 13 years with documenting Queen Elizabeth II and her descendants at every turn, whether it be their wedding, portrait, a royal tour or an annual public engagement.
"I think that's one of the most appealing things about being a royal photographer and the genre I work in is the diversity of types of photography," Jackson told E! News exclusively. "A lot of what I do is kind of repertoire style of photography where I'm there in the hospital or with the prince or with the queen. It's really a skill in that you're kind of like a fly on the wall and you're trying to document it without being too intrusive...what I like about it is that the job is very fresh. I'm always excited because of the diversity and the different types of engagements that you cover every day."