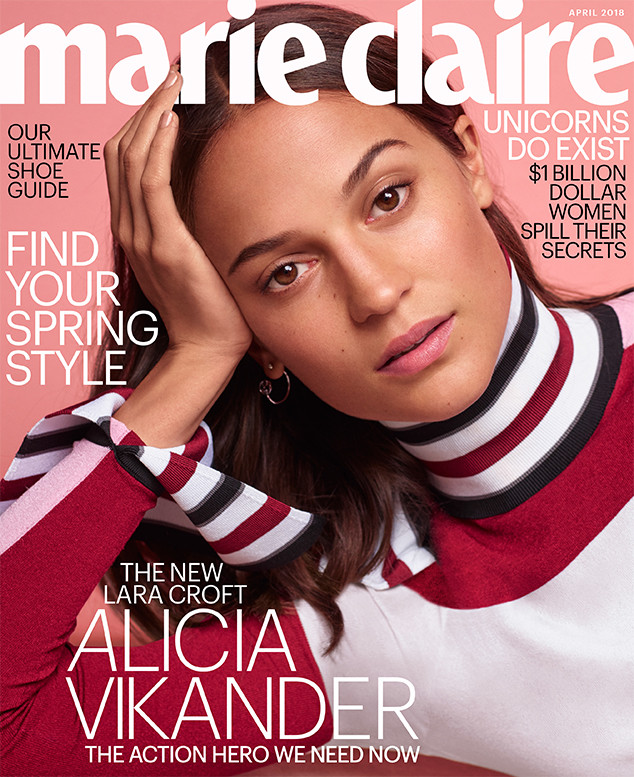 Thomas Whiteside / Marie Claire
While Alicia Vikander's wedding to Michael Fassbender was a surprise to fans, the actress herself was kept in the dark regarding her own bachelorette party...and likely got quite the shock!
The star of the new Tomb Raider reboot married the X-Men star in Ibiza in October after dating for three years. They had never announced an engagement. Before their wedding, Vikander attended Paris Fashion Week. There, her friends staged a covert mission to get her to her bachelorette party.
"I was there for the Louis Vuitton show and suddenly got a text that says, 'Go out. We need you right now.' They kidnapped me for 24 hours!" Vikander told Marie Claire in comments posted online on Friday and in its April 2018 issue, which features the actress on the cover.