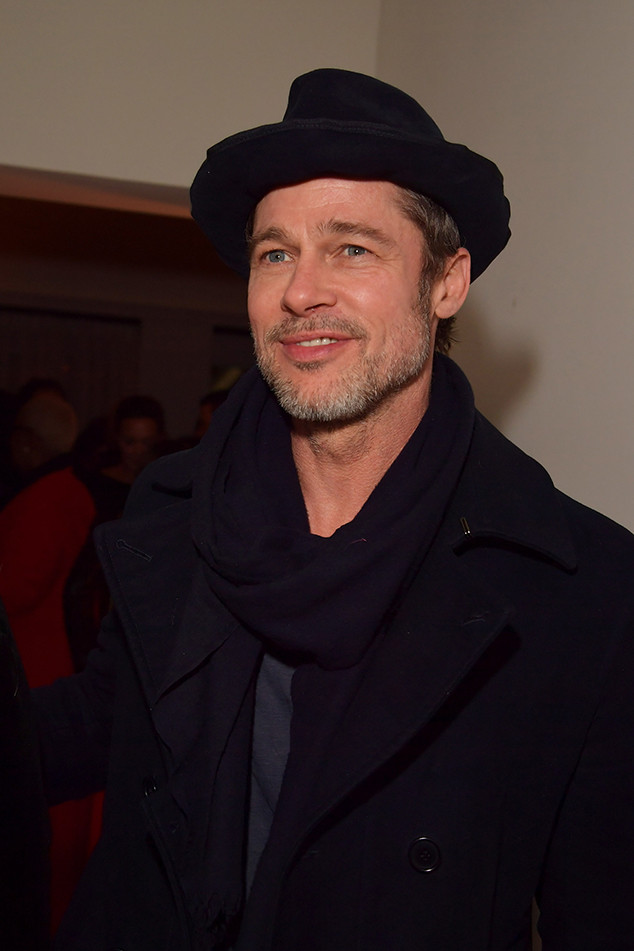 Lester Cohen/Getty Images for Gersh
No news is probably good news if you are Brad Pitt.
But apparently it's not the greatest if you're just really invested in what's going on with Brad Pitt.
No longer newly single, nor is he even divorced yet, and with no films coming out in 2018, the actor has retreated into enigma mode in recent months, choosing to operate almost entirely under the radar while he has the opportunity to do so. He went to Sean Penn's annual Haiti benefit in January, where he was outbid to watch Game of Thrones with Emilia Clarke, and then he went to two parties earlier this month—the Gersh Agency's pre-Oscars shindig at Chateau Marmont and a dinner for Penn's new book at Giorgio Baldi—and that's about it as far as high-profile socializing has gone.
Which isn't to say he isn't socializing at all. He's just doing so in places where the cameras can't follow.
However, not being a visible participant in the Hollywood game hasn't made him any less irresistible of a target when it comes to speculation as to what he's up to behind closed doors.