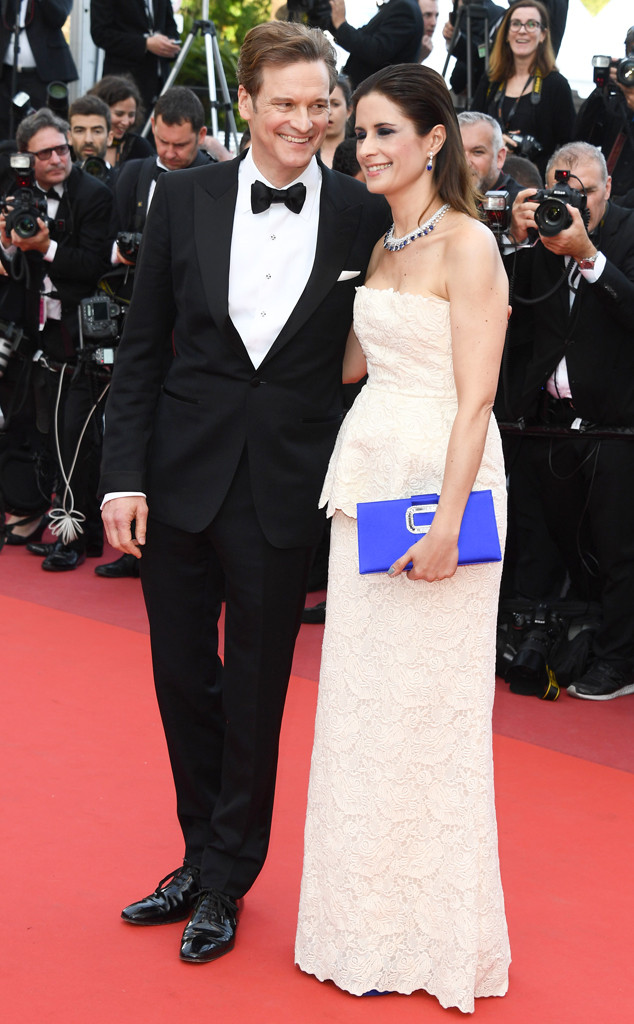 George Pimentel/WireImage
The former lover of Colin Firth's wife Livia Giuggioli, whom the couple has publicly accused of stalking, is speaking out to deny the allegations and to say that he's only contacted the duo a few times since his 11-month affair with the actor's wife ended in 2016.
Last Friday, Giuggioli and Firth made a statement to E! News accusing the Italian of carrying out a "frightening campaign of harassment over several months."
But now the Italian journalist Marco Brancaccia is telling People magazine in a new interview that he's barely been in contact with the two. Brancaccia also added that he's been on assignment in Brazil since the end of their brief relationship, which took place during the couple's separation in 2015-2016. He also told the publication that he's only returned home to Italy once since the split and he did not contact Giuggioli during that time.
"The reality is that Livia and I have known each other since we were youths, then in 2015-2016 we had an 11-month love affair," Brancaccia said. "After it ended in June 2016 I never called her again. I did send her two WhatsApp messages, one happy birthday [text message] and an email to Colin, the latter which I truly regret."
The email, which he says he very much regrets, was sent in anger and contained a detailed account of the affair.
"It was sent out in a moment of frustration, sadness—a terrible moment. In the email to Colin—which now in retrospect I truly regret sending—I informed him of the affair I had with Livia. I would never now send that email," he said.
"It was a terrible mistake, so much so that I even apologized. But to go from that to being made out to be a stalker is just not right."
He also says that during their time together, Brancaccia and Giuggioli went to Italy, Brazil, London and New York.