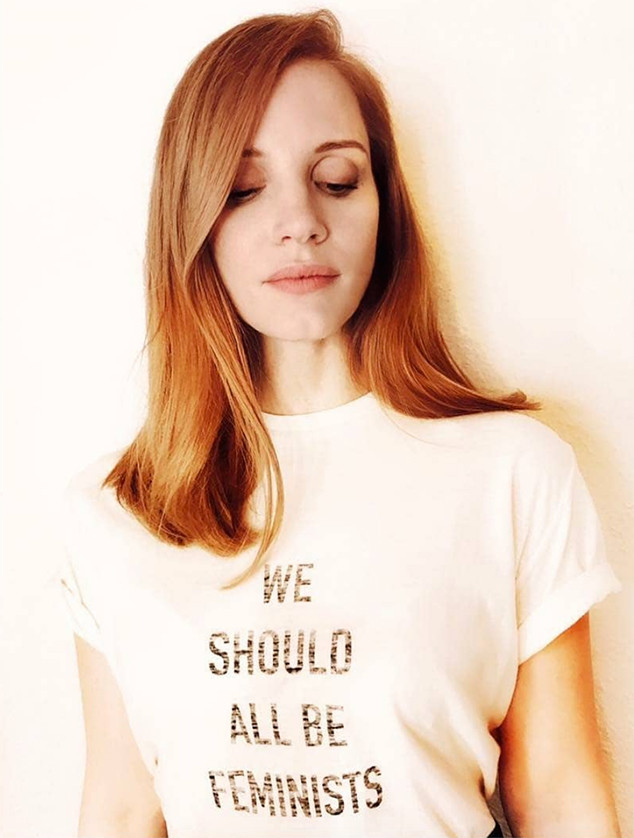 Instagram
Jessica Chastain is a girls' girl, through and through.
On International Women's Day, hairstylist Renato Campora took a photo of the X-Men: Dark Phoenix actress with the message "We Should All Be Feminists" emblazoned across her T-shirt. To celebrate the movement's momentum, she re-posted the image on her Instagram account, captioning it, "FEMINISM: the theory of the political, economic and social equality of the sexes."
But one Instagram user, Karin Hallsten Schulz, responded critically to Chastain's image. "Yes, feminist that believe in God and stand up for The Unborn. I would be for that kind of feminist," she wrote in the comments. Showing compassion, Chastain spent time learning about Schulz's story. "Yes, you can decide what is right for you. I am pro-choice and I believe that everyone has the right to make their own decision. I read about your journey to become a mother and it broke my heart," she said. "I hope that your dream will come true in 2018! Much love to you."