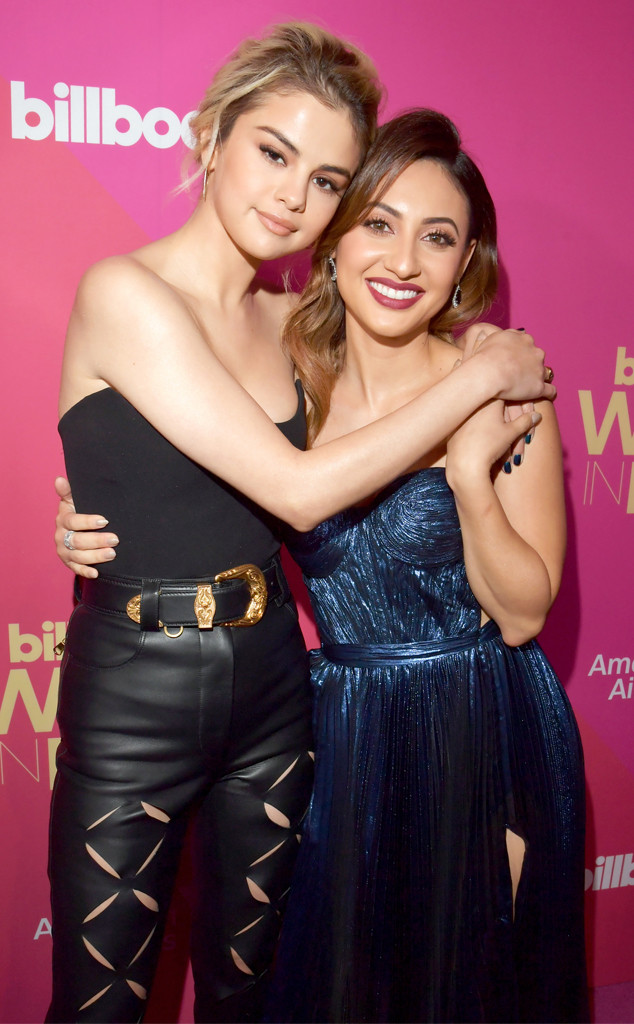 Lester Cohen/Getty Images For Billboard
Selena Gomez's best friend and kidney donor Francia Raisa says the pop singer narrowly escaped death following the procedure.
In a new interview with W magazine, Raisa discussed the serious health complication Gomez suffered during her kidney transplant last summer, saying she "could have" died.
"Recovery was hard," she recalled. "I didn't want to eat, I didn't want to drink anything. Selena did have a complication, too. A few hours after our surgery, I woke up and had a text from her that said, 'I'm really scared.' My kidney was very active, and when it turned I broke an artery. They had to take her into emergency surgery and get a vein from her leg and build a new artery to keep my kidney in place. She could have died."
Gomez previously detailed the six-hour surgery that doctors had to perform because of the "flipped" kidney.