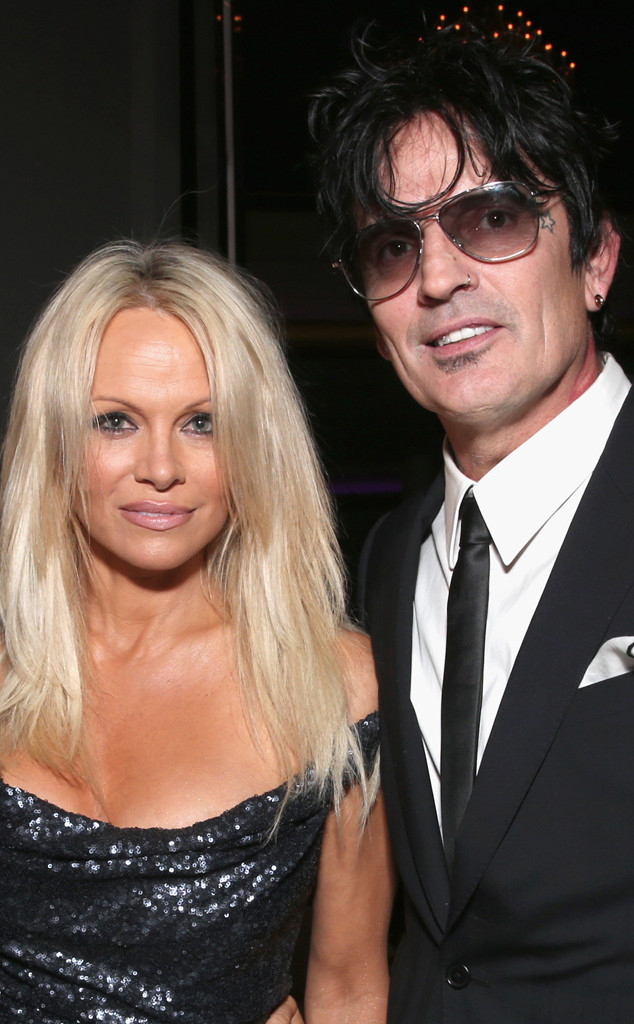 Todd Williamson/Getty Images for PETA
Pamela Anderson is breaking her silence in regards to the alleged fight between ex-husband Tommy Lee and their son Brandon Lee.
In an open letter on her website titled "Alcoholism is the Devil," the actress expresses her full support for her eldest son who she believes was just trying to help his father.
"I stand beside my son who acted out of self-defense and was scared for his life. Nobody understands the lifetime of disappointment this man has brought our family. Consistently the center of sadness, drama and confusion," Pamela wrote on her website. "Jealous of his sons' talent and beauty from the day they were born. He is sick. The definition of narcissist/sociopath."
She continued, "I have complete faith in Brandon and his team to resolve this unfortunate and sad situation regarding his father. I pray Tommy gets the help he needs. His actions are desperate and humiliating—He is a disaster spinning out of control. And he is not acting like a father. But this is nothing new."
Pamela went on to claim that her sons have "made every attempt" to help Tommy in recent months such as staying with him to make sure he is okay. But according to the former Baywatch star, it hasn't helped.