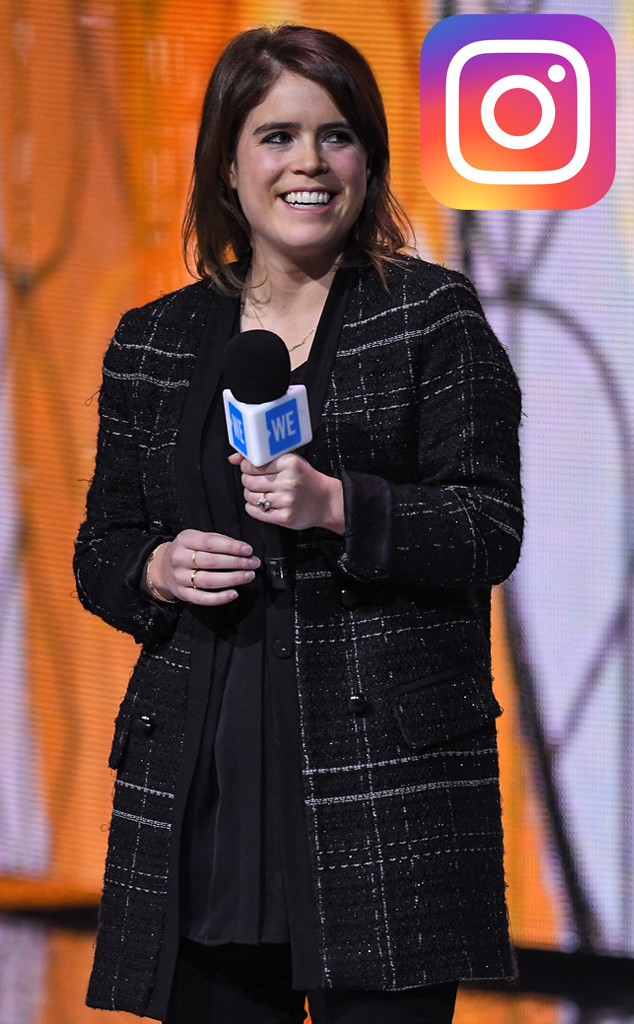 James Gourley/REX/Shutterstock; Instagram
Princess Eugenie has joined Instagram!
The Duke of York's official Twitter account announced the news on Thursday.
"Princes Eugenie has joined Instagram!" the account tweeted. "See her first post #IWD2018."
So how did the 27-year-old princess make her Instagram debut? She shared a video of her speaking about "living fearlessly" with Scoliosis at the 2018 We Day U.K. Charity Concert.
"When I was 12, I was diagnosed with and treated for Scoliosis," Her Royal Highness said in the clip, "and I have lived with two, 12-inch metal rods in my back. It could have impacted my life and stopped me from doing the things I love."
Sharing the stage with her sister Princess Beatrice, she then continued, "You encouraged me not to get disheartened, not to give up. To live fearlessly. Today, I am so lucky to get to work with and support other young women who are going through the same thing—to encourage them to not let their diagnosis win. To live fearlessly, too. So, We Day, our first lesson is never give up."