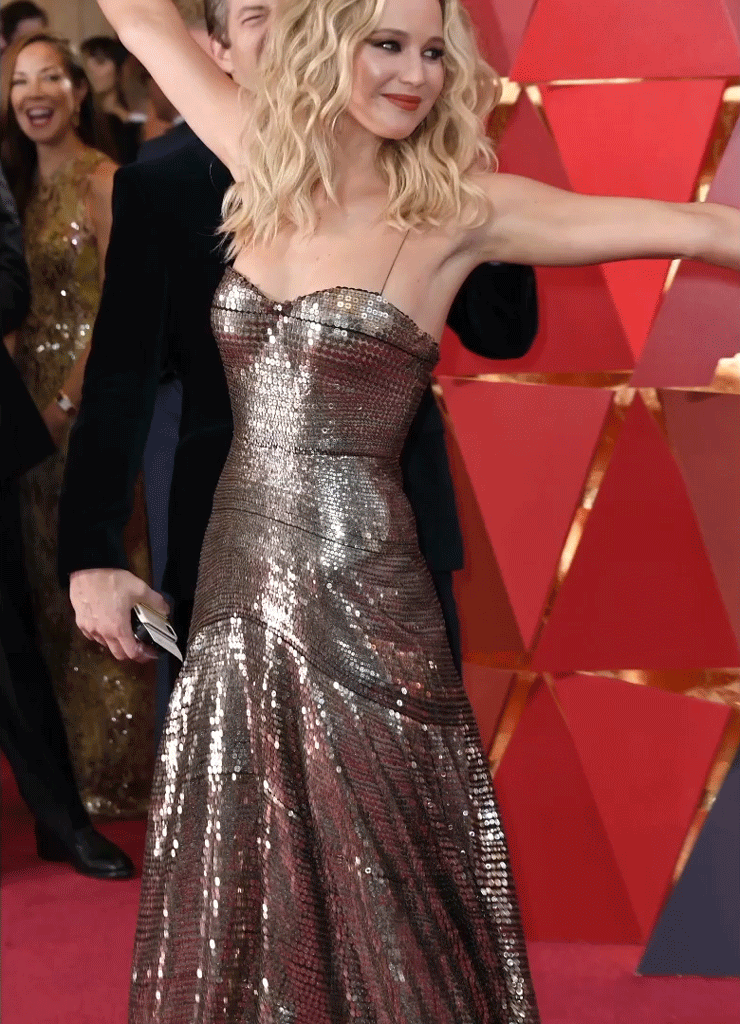 Getty Images
Who's the queen of award shows? Why, Jennifer Lawrence of course, and the 2018 Oscars was no exception.
The Oscar winner, often dubbed J.Law, is one of the most relatable actresses. She is known for her candor and free spirit and does not act differently on an award show night. At this Sunday, she again let her hair down—literally!
Playful Poses: Lawrence began the fun early. Wearing a metallic Dior gown and her mid-length hair in waves, Lawrence made her way down the red carpet into the Dolby Theatre at the Hollywood & Highland Center, stopping to strike some playful poses.
Thankfully, she avoided any falls. Lawrence has fallen at the Oscars twice before, in 2013 and 2014.