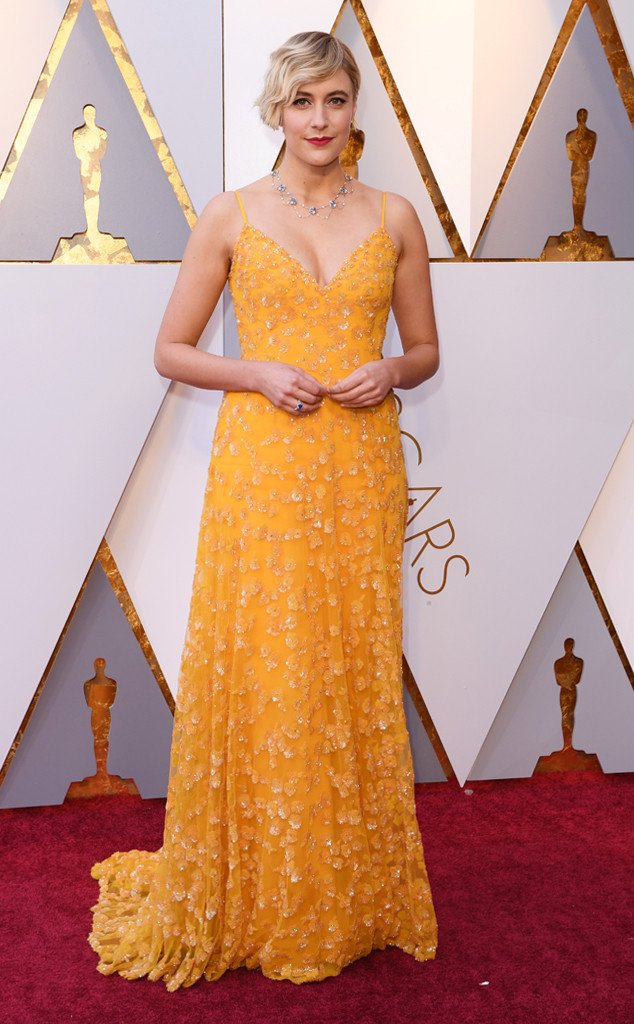 David Fisher/REX/Shutterstock
As Greta Gerwig and Allison Williams cross the finish line of a whirlwind Hollywood race, there's a sartorial team behind them on an equally tireless quest to get them dressed.
It's been quite the momentous award season for 34-year-old Gerwig, who rose to new professional heights this year when she garnered not one, but two of her first Oscar nominations for her critically acclaimed directorial debut, Lady Bird. In addition to her recognition as a nominee for Best Original Screenplay, the multi-hyphenate became the fifth woman in history to able to call herself an Academy Award Best Director nominee.
The honor is the pièce de résistance on a non-stop award season packed with acknowledgement from virtually every award ceremony on the lineup. From a sartorial standpoint, the mounting initial buzz around Gerwig's latest project was an early cue to Gerwig's longtime stylist, Cristina Ehrlich, that there would be plenty to dress for in the coming months.
"When all of the announcements started coming in before Christmas, it was pretty much on our radar that we would be doing a full award season with her," the revered stylist told E! News.