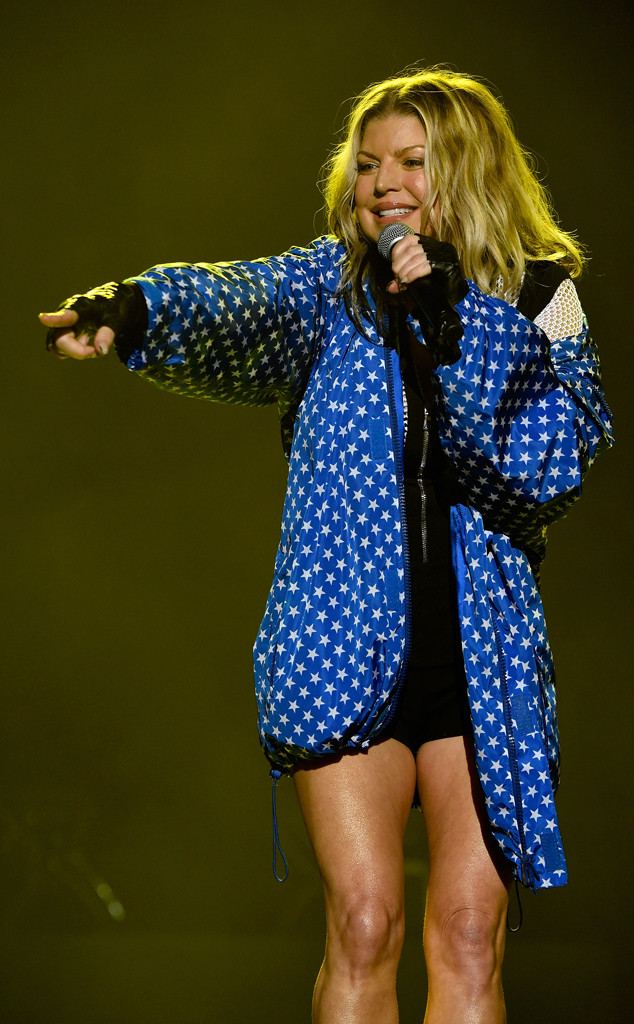 Kevin Mazur/Getty Images for Philymack
Fergie is not letting one unpopular performance stop her from doing what she loves—and she's back to being Fergalicious!
The singer was publicly mocked over her sultry rendition of the National Anthem at the NBA All-Star Game on Feb. 18. Two weeks later, on Friday, she returned to the stage, making a surprise guest appearance during DJ Khaled's set at the Forum in Inglewood, California. He is touring with headliner Demi Lovato.
DJ Khaled introduced her as "my sister" from "the four." Fergie performed her hits "Fergalicious," "London Bridge" and "Glamorous." She was well-received by the crowd and looked confident and excited onstage.