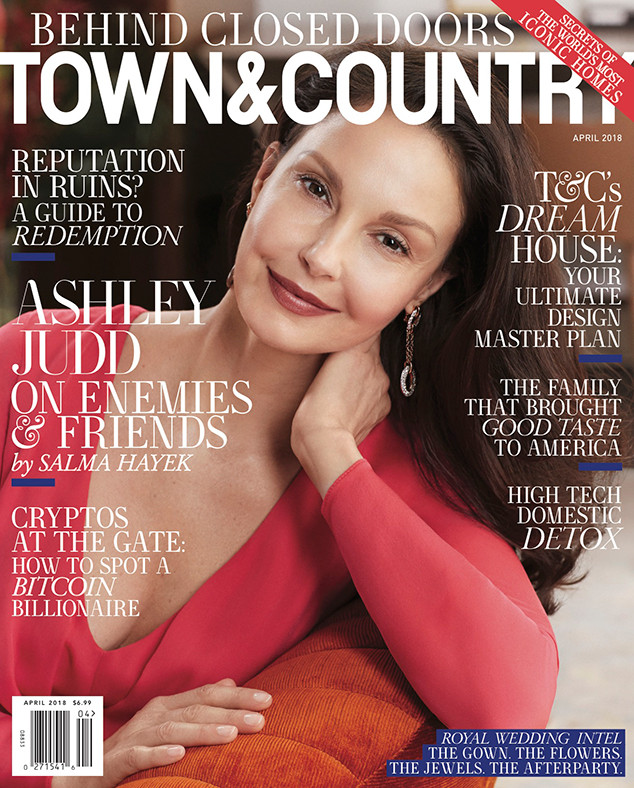 Victor Demarchelier / Town & Country
Salma Hayek says Frida co-star Ashley Judd inspired her to finally come forward with her own allegations against Harvey Weinstein.
Both actresses are among dozens of women who have publicly accused the producer of sexual misconduct in recent months. He has apologized for his past behavior with colleagues and has denied allegations of non-consensual sex.
Hayek interviewed Judd for a Town & Country article, published on Thursday online and in the magazine's April 2018 issue, and the two discussed Weinstein. While Judd was among the first women to speak out about his alleged unwanted behavior towards him, last fall, it took Hayek a couple more months. She talks about her reluctance to speak out and also says Penélope Cruz, a longtime friend, was "really angry" at her for not telling her "what was going on while it was happening."