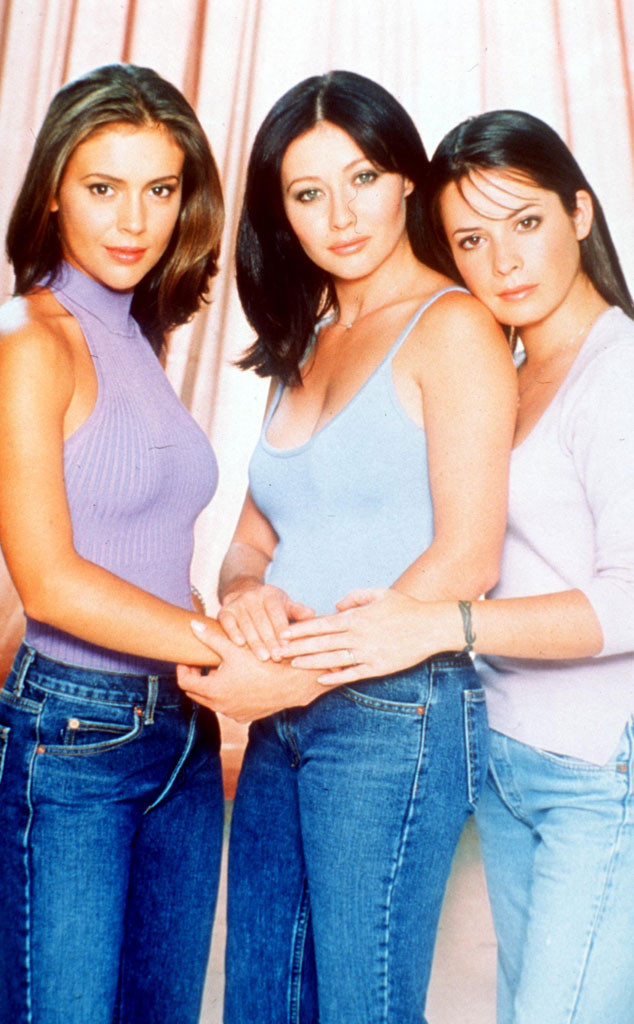 Paramount Pictures
As the CW endeavors to bring Charmed back to the airwaves, at least one of the show's original stars is keeping an open mind.
Following Holly Marie Combs' steadfast outright dismissal of plans to reboot Aaron Spelling's supernatural drama, Shannen Doherty, who starred as Prue Halliwell in the show's first three seasons, has offered her thoughts on the matter, engaging with fans on Twitter and offering a much more nuanced take on things than her former co-star.
Responding to a fan who argued that the fact that someone wanted to reboot Charmed pointed to it finally getting the respect it deserved, Doherty admitted that the idea that a new generation could walk away as inspired as the original's fans was appealing to her. "I'm intrigued by the idea that a new generation might be comforted, inspired like all you were," she tweeted. "Charmed helped us all in some way."