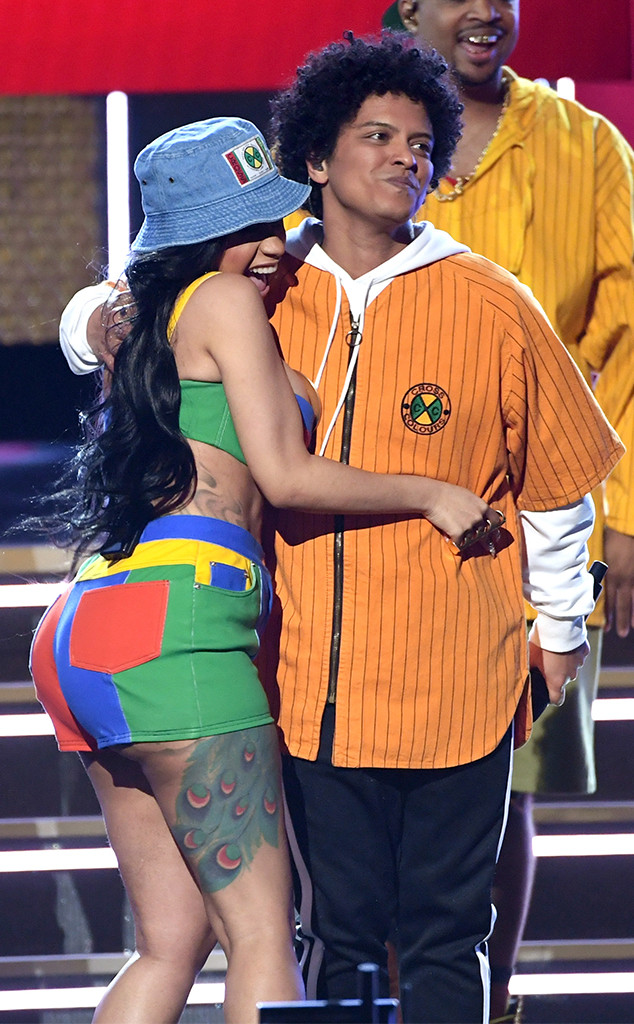 Kevin Winter/Getty Images for NARAS
Cardi B is thankful Bruno Mars featured her in his hit song "Finesse." In fact, she's so thankful that she offered to give the Grammy-winning artist her kidney.
"@brunomars i want to thank you soo much! I don't even know how! Maybe one day you'll need a kidney. I got you," she wrote on Instagram. "Congrats on your Wins tonight you deserve I.T. You sing, dance play instrument, produce your videos. SH-T you probably know how to build a house. You ARE AMAZING ...and you gave me rhythm."
Cardi B and Mars performed the hit song during the 2018 Grammys. The two hit the stage in colorful attire and rocked out with a giant "Finesse" sign behind them.