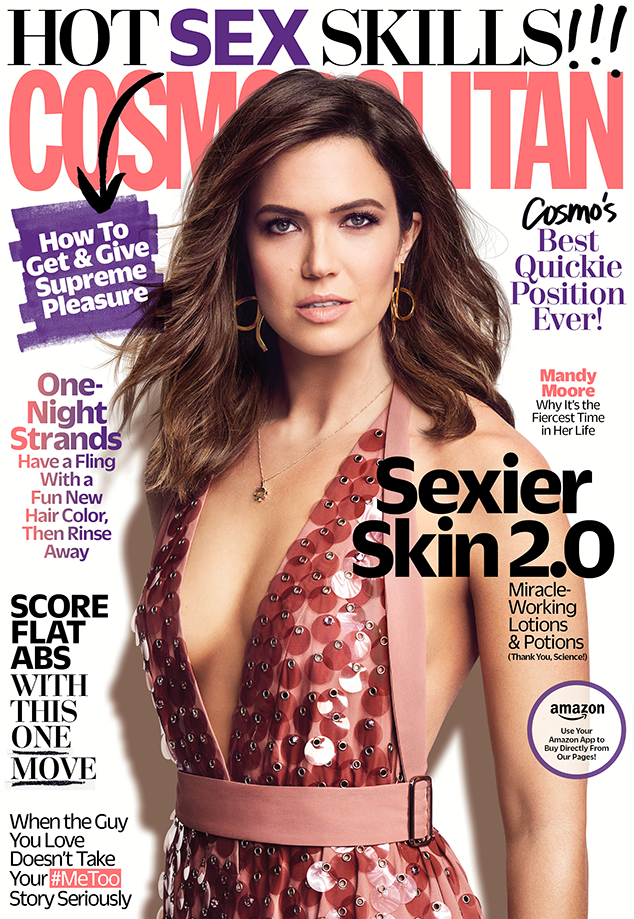 Eric Ray Davidson for Cosmopolitan Magazine
Mandy Moore is on another level these days.
Not only is she one of the main characters in NBC's award-winning show This Is Us, she's also recently got engaged to musician Taylor Goldsmith of Dawes, and she's feeling bolder and more confident than ever.
But don't be mistaken! She had to go through some slumps to get here...Divorce being one of them.
As you may recall, the actress split from her husband of six years, Ryan Adams, in 2015, and though she struggled, she ultimately came out of it a stronger woman.
She covers the latest issue of Cosmopolitan magazine—which E! News is the first to break—and opens up about the newfound level of confidence she's gained.
"It's a combination of getting older and wiser and going through the hard knocks of a divorce," she said. "You realize, I'm not going to take anyone's s--t."