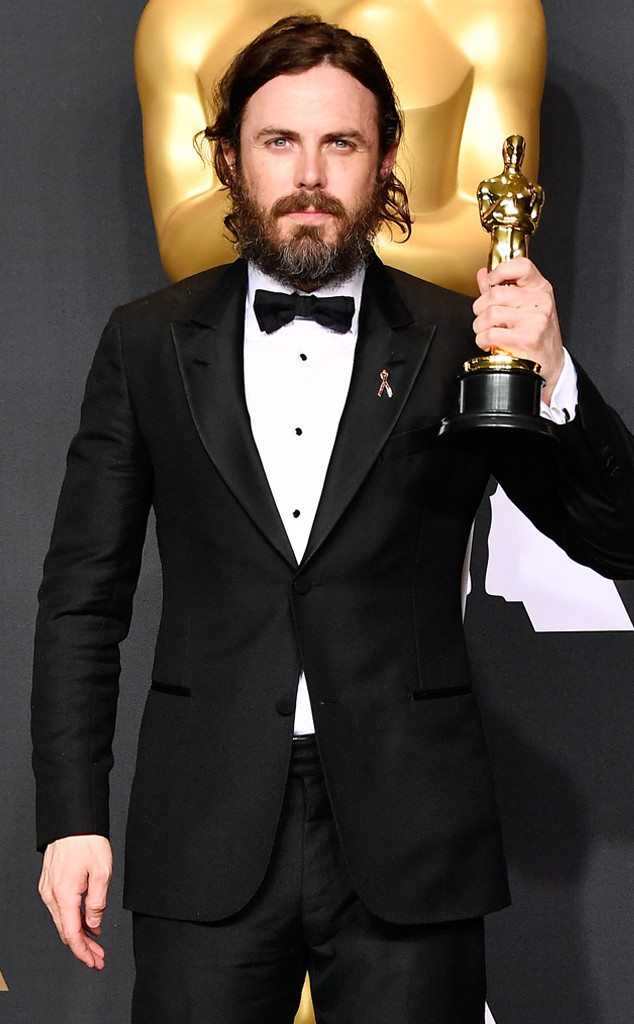 Frazer Harrison/Getty Images
Casey Affleck will not attend the 2018 Oscars following last year's controversy over his first Oscar win.
The actor had last year won the Best Actor award for his role in Manchester by the Sea. According to Oscars tradition, the previous year's Best Actor winner presents the Best Actress Oscar. Affleck was supposed to present the award this year but has withdrawn from the 2018 event on March 4, Deadline and Variety reported on Thursday.
The actor and director's rep confirmed to E! News that Affleck will not attend the ceremony but offered no further comment. A rep for the Academy of Motion Picture Arts and Sciences confirmed the withdrawal to NBC News, saying, "We appreciate the decision to keep the focus on the show and on the great work of this year."
Affleck's 2017 Oscar win was marred by controversy; in the weeks leading up to the ceremony, the media made mention of how in 2010, two women who worked on his Joaquin Phoenix documentary I'm Still Here sued him for sexual harassment. Affleck denied the claims and the cases were settled out of court. After his Oscar win, there was a backlash on Twitter.
Affleck's decision to skip the 2018 Oscars comes about three months after a slew of sexual assault and harassment allegations were made against famed producer Harvey Weinstein, which inspired scores of others to go public with similar accusations against other powerful men in and outside of Hollywood and which helped birth the #MeToo movement and Time's Up campaign to combat sexual misconduct.