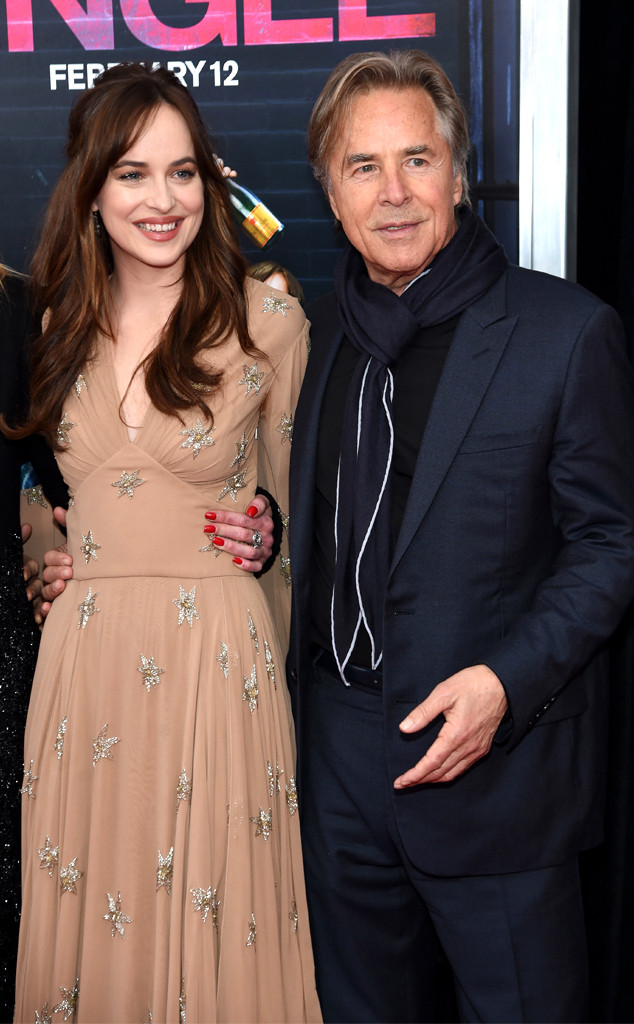 Jamie McCarthy/Getty Images
Sometimes, not even mom and dad can escape the tabloid headlines surrounding their family.
It's no secret that Dakota Johnson and Chris Martin have been getting closer in recent weeks. As a result, romance rumors have been popping up left and right.
When attending the National Television Awards Tuesday night in London, Don Johnson was asked about his daughter's possible new relationship. His answer may surprise a few people.
"Yeah, that's... uh troubling, isn't it?" he joked to Digital Spy. "No, she's a big girl, she can handle herself!"
Is it just us, or did dad just confirm the romance rumors?