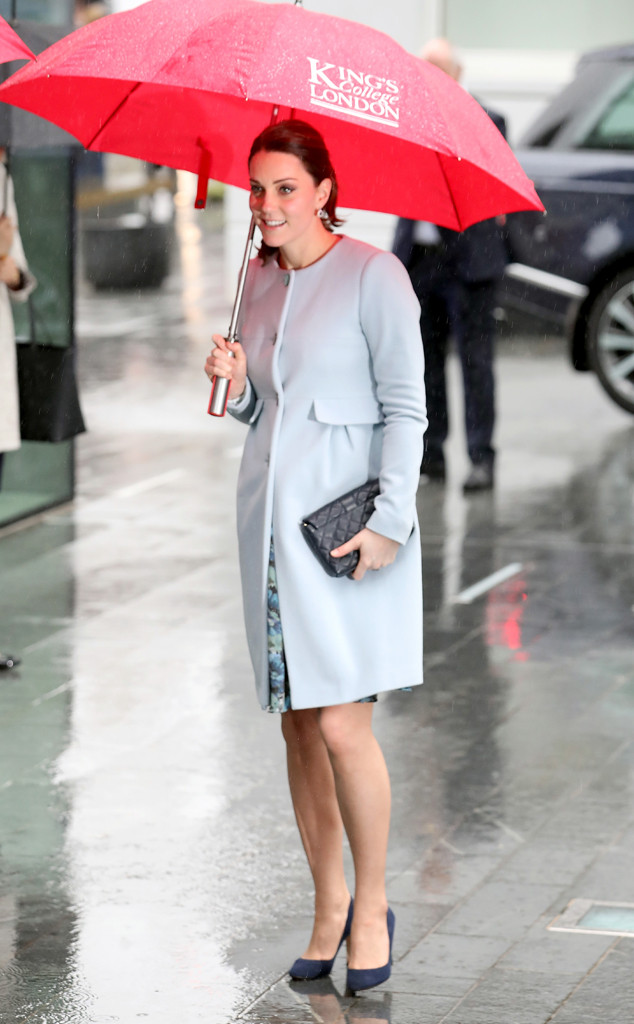 Chris Jackson/Getty Images
Kate Middleton is addressing an issue that affects mothers across the globe: postpartum depression.
According to a King's College London study published in the British Journal of Psychiatry earlier this year, 25% of pregnant women experience mental health issues.
To learn more about the subject, the Duchess of Cambridge visited the Maurice Wohl Clinical Neuroscience Institute at King's College London on Wednesday.
During her tour of the institute, the royal learned about challenges surrounding maternal mental health, biological factors that can influences a mother's mental health and support that is available to new mothers. She also stopped by a laboratory—part of King's College London's Institute of Psychiatry, Psychology and Neuroscience—and received a briefing on perinatal research from several doctors and professors.
The institute also works on new treatments to help patients affected by Alzheimer's disease, Parkinson's disease, schizophrenia and epilepsy. A lighthearted moment occurred when Kate was speaking with the scientists. One of the professionals told her about an experimental therapy that used an avatar to help people with schizophrenia deal with hearing loss.
Kate replied, "as in the movie Avatar;" however, she was told the avatar didn't resemble the character from James Cameron's 2009 film.
"She was interested in the fact that we look at the whole range of issues including PTSD and self-harm," said Professor Louise Howard, who teaches women's mental health. "She was interested in understanding the whole breadth of the issues and how to make people more robust."