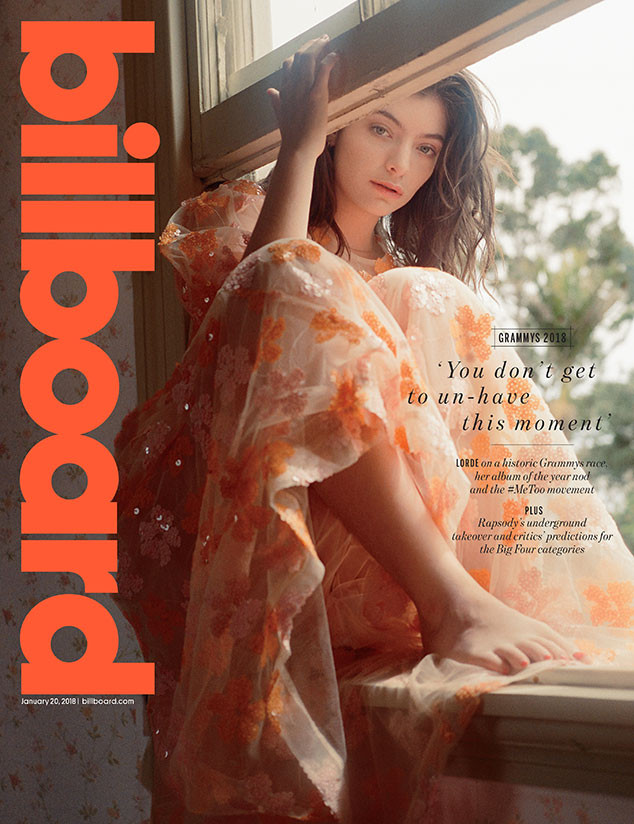 Olivia Bee
In January 2017, Lorde issued a tweet: "These old men in power have a storm coming, the likes of which they cannot comprehend."
A year later, it seems that prophecy has been realized in the form of the #MeToo Movement, in which women continue to come forward publicly with allegations against powerful men in a variety of industries. The resulting national reckoning has ignited the Time's Up initiative, championed by leading women in Hollywood working to establish equality for women in all workplaces and rid society of sexual harassment and assault.
So, what does Lorde have to say about everything that's happened since that standout tweet? "My prophetic tweet!" she told Billboard with a laugh. Jokes aside, the star thinks the results are crucial. "What is really interesting and important about this moment is that every man I know is having to check himself—having to be aware of his misogynistic biases, having to re-examine his understanding of consent. I think that is so overdue and so vital," she told the magazine. "It's the kind of thing that only comes about when people are brave enough to share and really bring these dudes down. I think every woman is like, 'Oh, my God, it's happening.'"