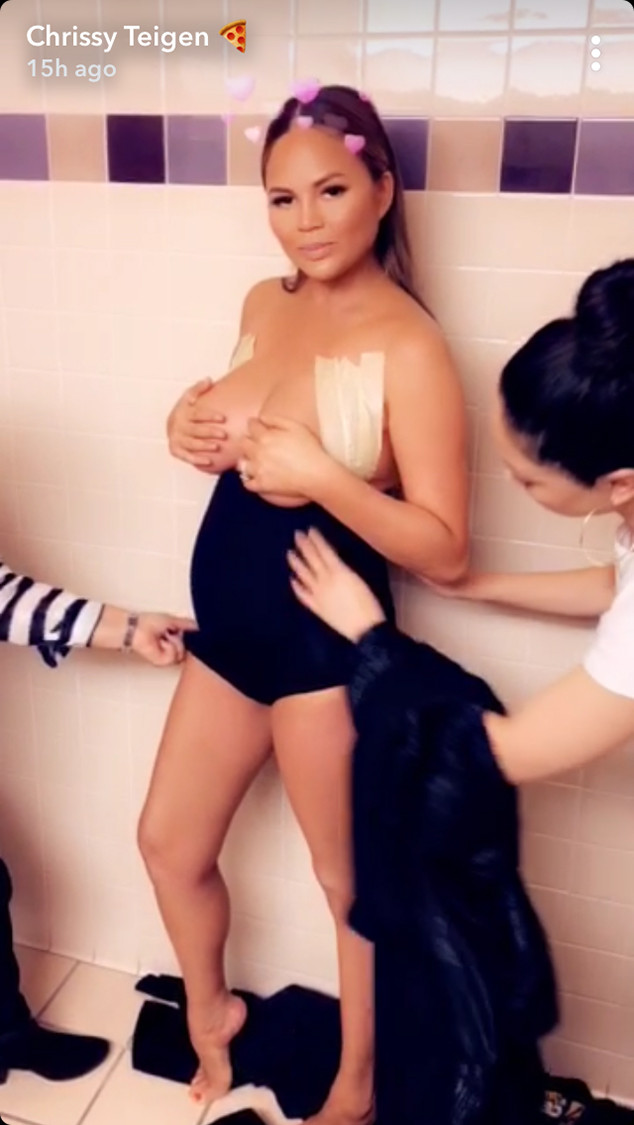 Snapchat
Chrissy Teigen gave fans an up-close look at her pregnancy style on Thursday. The supermodel shared a Snapchat video of her getting ready for Lip Sync Battle LIVE and wearing just her maternity shapewear.
"Lip Sync Battle LIVE, baby!" Teigen said, covering her chest as her squad got her ready. "Tricks of the trade—little tape, little tape."
Followers could also see the supermodel's growing baby bump on full display.
The co-host ended up wearing a black, long-sleeve dress with a high slit for the evening.
From rehearsal to the red carpet, Teigen captured all of the night's big moments on social media.
"We are going live. I'm so excited—I love going live," she in a video during the show's rehearsal. "I hope I don't say anything wrong."