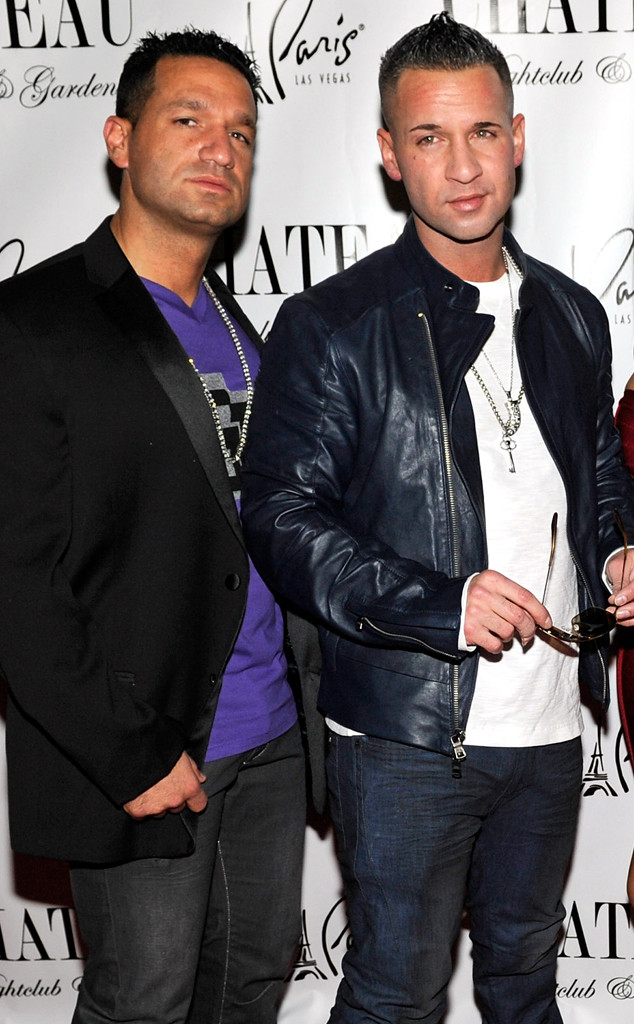 David Becker/WireImage
Mike "The Situation" Sorrentino has pleaded guilty to a charge of tax evasion and faces a maximum sentence of five years in jail.
The 36-year-old Jersey Shore star's 38-year-old brother Marc Sorrentino, who has worked with him, pleaded guilty to aiding in the preparation of a false and fraudulent tax return and faces up to three years behind bars, New Jersey's District Attorney's Office said in a statement obtained by E! News. The two pleaded guilty at a New Jersey court on Friday.
"What the defendants admitted to today, quite simply, is tantamount to stealing money from their fellow taxpayers," U.S. Attorney Carpenito said. "All of us are required by law to pay our fair share of taxes. Celebrity status does not provide a free pass from this obligation."
The court approved Mike's request to travel to Florida for the Jersey Shore Family Vacation reunion show while under probation. Sentencing is set for April 25.
Last year, he and brother Marc Sorrentino, who worked with him, pleaded not guilty after being indicted for tax evasion, structuring and falsifying records, which followed a 2014 indictment for other tax offenses, in which federal prosecutors accused them of failing to pay taxes on $8.9 million in earnings.