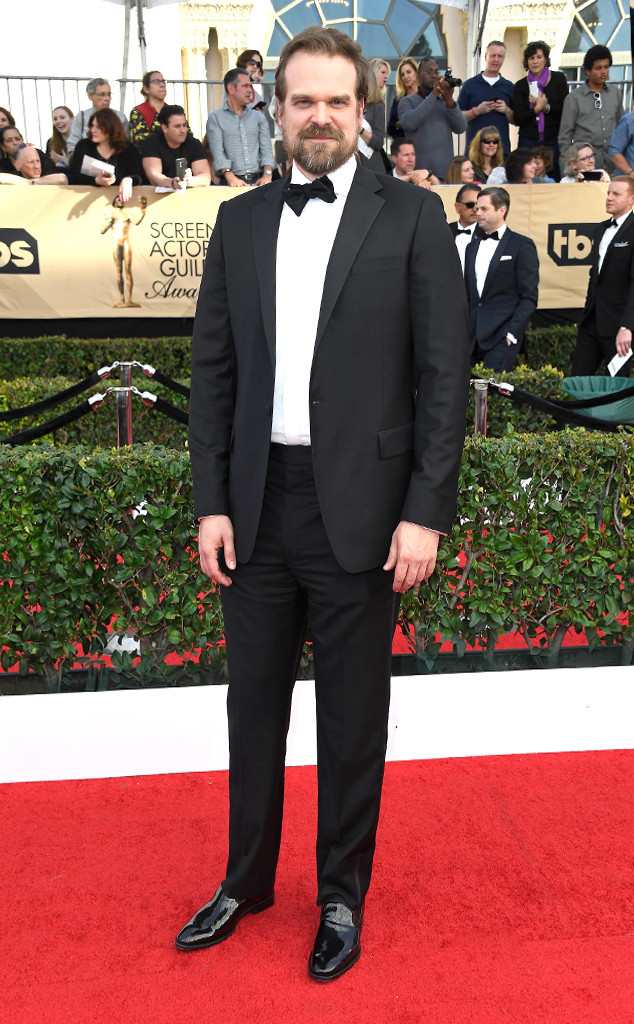 Frazer Harrison/Getty Images
Time to get ordained, David Harbour!
The Stranger Things star made a not-so-small digital deal with a fan this week when she asked what it would take to get him to officiate her wedding in September. The answer? 125,000 retweets...and the first slice of cake.
"Provided date works with s3 shooting schedule, I will get ordained and perform ceremony," he tweeted back on Tuesday. "I get to read an esteemed love letter of my choosing, and after the cake is officially cut, I get the very first piece. #allthecakes."
Well, ask and you shall receive! Less than 24 hours, the Internet had delivered.
"Dammit. Not even 24hours. You're kidding me. @ErickaElizabth DM me please to get the ball rolling," he agreed. "I'm making it seriously hard next time, internet, this is not over between us..."