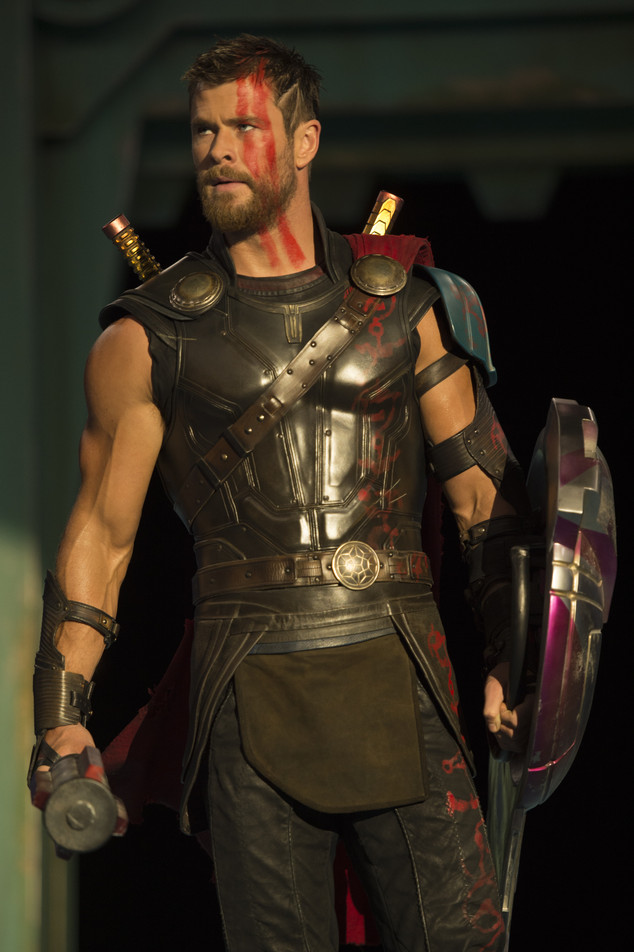 Jasin Boland/Marvel Studios
Chris Hemsworth's reign as Thor could be coming to an end in 2019.
"Two days I ago, I was in Atlanta finishing Avengers in my Thor garb," the Australian star told USA Today earlier this week. "It's really been two years of non-stop. I'm exhausted, but good."
Hemsworth and his co-stars just wrapped production on Avengers 4, set for release on May 3, 2019; the Marvel Studios blockbuster is a follow-up to Avengers: infinity War, premiering May 4. Hemsworth made his debut as the prince of Asgard in 2011's Thor, reprising his role as the hammer-wielding hero in 2012's The Avengers, 2013's Thor: The Dark World, 2015's Avengers: Age of Ultron and 2017's Thor: Ragnarok (plus a post-credits scene in 2016's Doctor Strange). "Contractually, right now—yeah, this is it," he told the newspaper. "I'm done. I won't be playing the character again." Hemsworth called the idea of hanging up his cape "a scary thought," explaining, "This really seemed like this never-ending thing. And now it's potentially finishing."