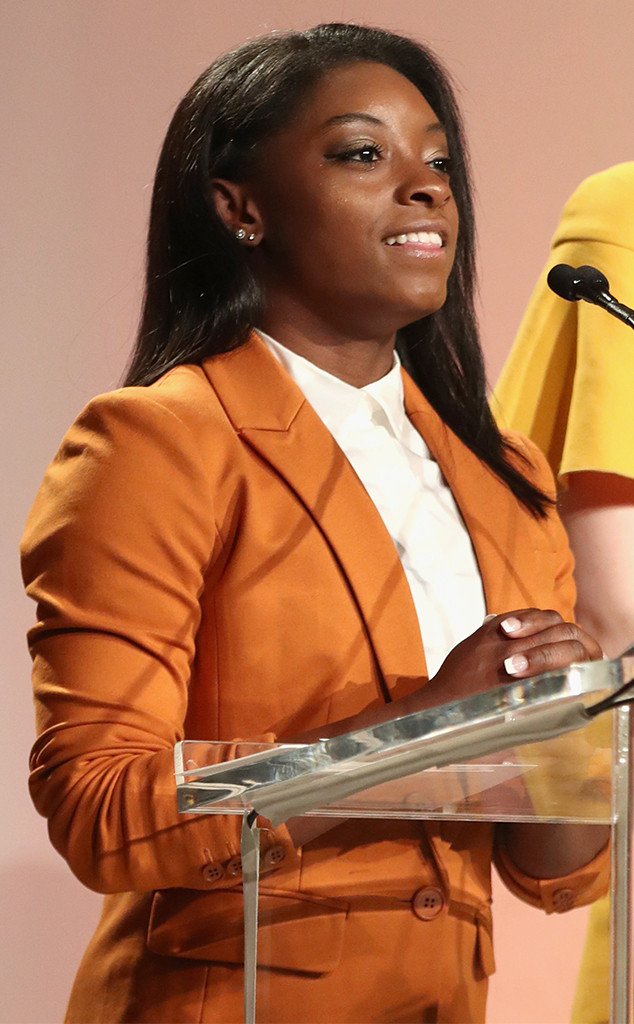 Todd Williamson/Getty Images for The Hollywood Reporter
Simone Biles is the latest Team USA gymnast to come forward and claim she was a victim of Larry Nassar.
In a lengthy post on social media, the gold medalist claims she too was sexually abused by the team doctor.
"Most of you know me as a happy, giggly and energetic girl. But lately...I've felt a bit broken and the more I try to shut off the voice in my head the louder it screams. I am not afraid to tell my story anymore," she began. "I too am one of the many survivors that was sexually abused by Larry Nassar. Please believe me when I say it was a lot harder to first speak those words out loud than it is now to put them on paper. There are many reasons that I have been reluctant to share my story, but I know now it is not my fault."
While Simone admits that she initially questioned if she was "naive," she has come to the realization that Larry's behavior is and was "unacceptable."
"I will not and should not carry the guilt that belongs to Larry Nassar, USAG [USA Gymnastics], and others," Simone continued. "It is impossibly difficult to relive these experiences and it breaks my heart even more to think that as I work towards my dream of competing in Tokyo 2020, I will have to continually return to the same training facility where I was abused."