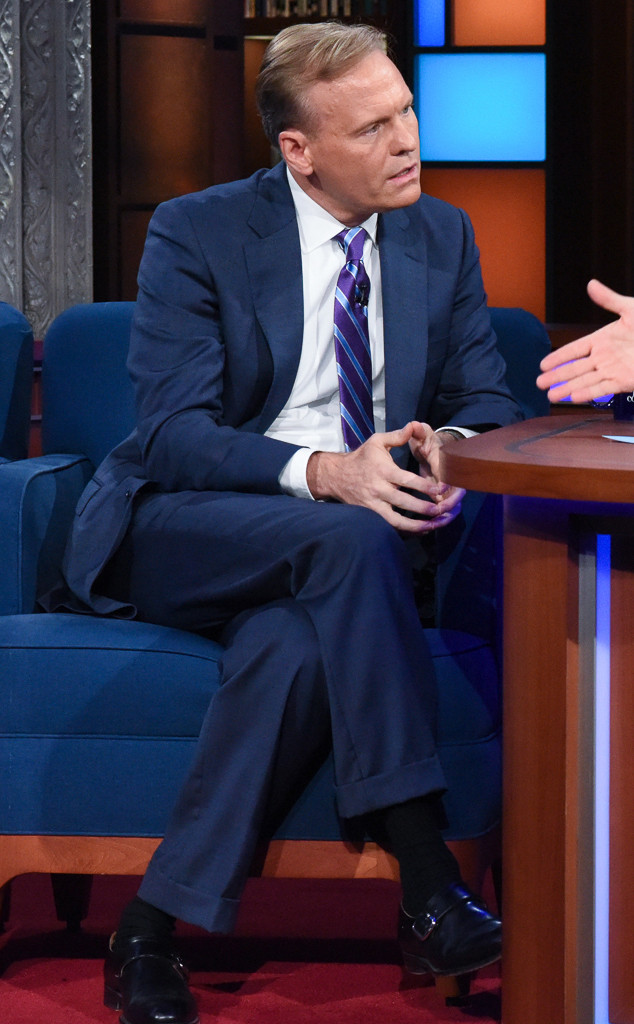 Scott Kowalchyk/CBS
John Dickerson has been named the new co-host of CBS This Morning. The CBS News anchor replaces Charlie Rose, who was fired from the network in November following sexual harassment allegations.
CBS News announced the replacement on Tuesday. Dickerson will join Gayle King and Norah O'Donnell on the morning show starting Jan. 10.
"John's impressive track record and strong all-around journalism extends our commitment to real news coverage every morning at CBS News," CBS News president David Rhodes told the news outlet. "Gayle and Norah continue to show tremendous leadership on our morning broadcast each day. Colleagues, newsmakers, and peers all appreciate the depth and context John Dickerson brings to every discussion of the day's events — together with his co-hosts he will project our best values on every broadcast."