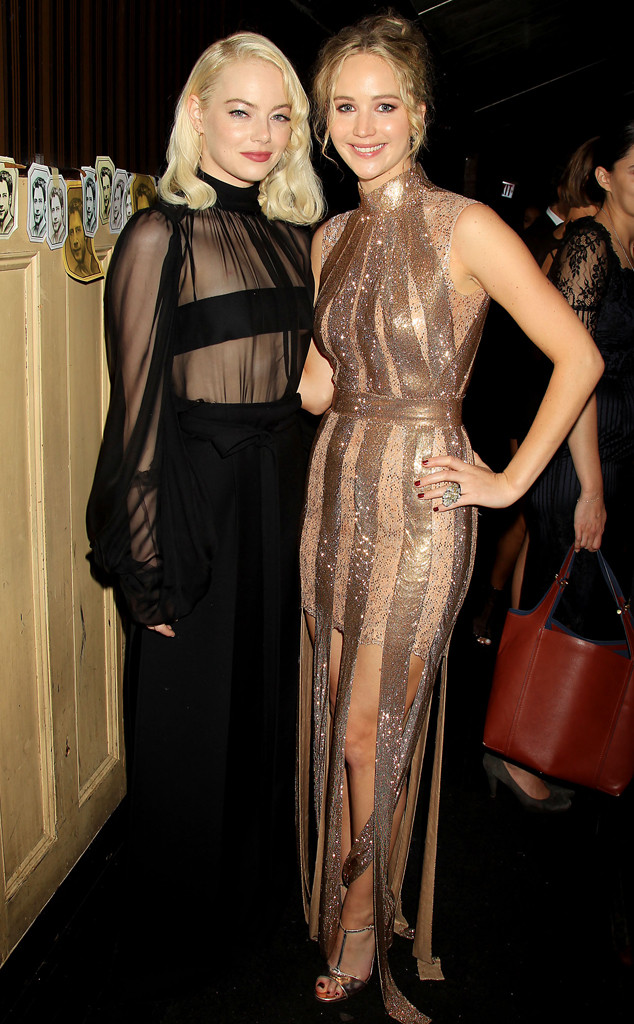 Dave Allocca/StarPix/REX/Shutterstock
Jennifer Lawrence had every intention of hitting up the 2018 Golden Globes after-parties, that is until Emma Stone called.
The actress explained her last-minute absence in a Facebook video taken by Emma, who attended last night's ceremony as a nominee in the Best Actress in a Motion Picture, Musical or Comedy category. Turns out J. Law was so close to heading out the door, that half of her makeup was already done and a car was on its way.
"Hi, what happened tonight?" Emma asks Jennifer, who responds, "Well, you had told me that you wanted me to be your date to the after-parties so I, you know, got us some tickets to some after-parties. I booked a car and I was halfway through glam when you told me that you didn't want to go."