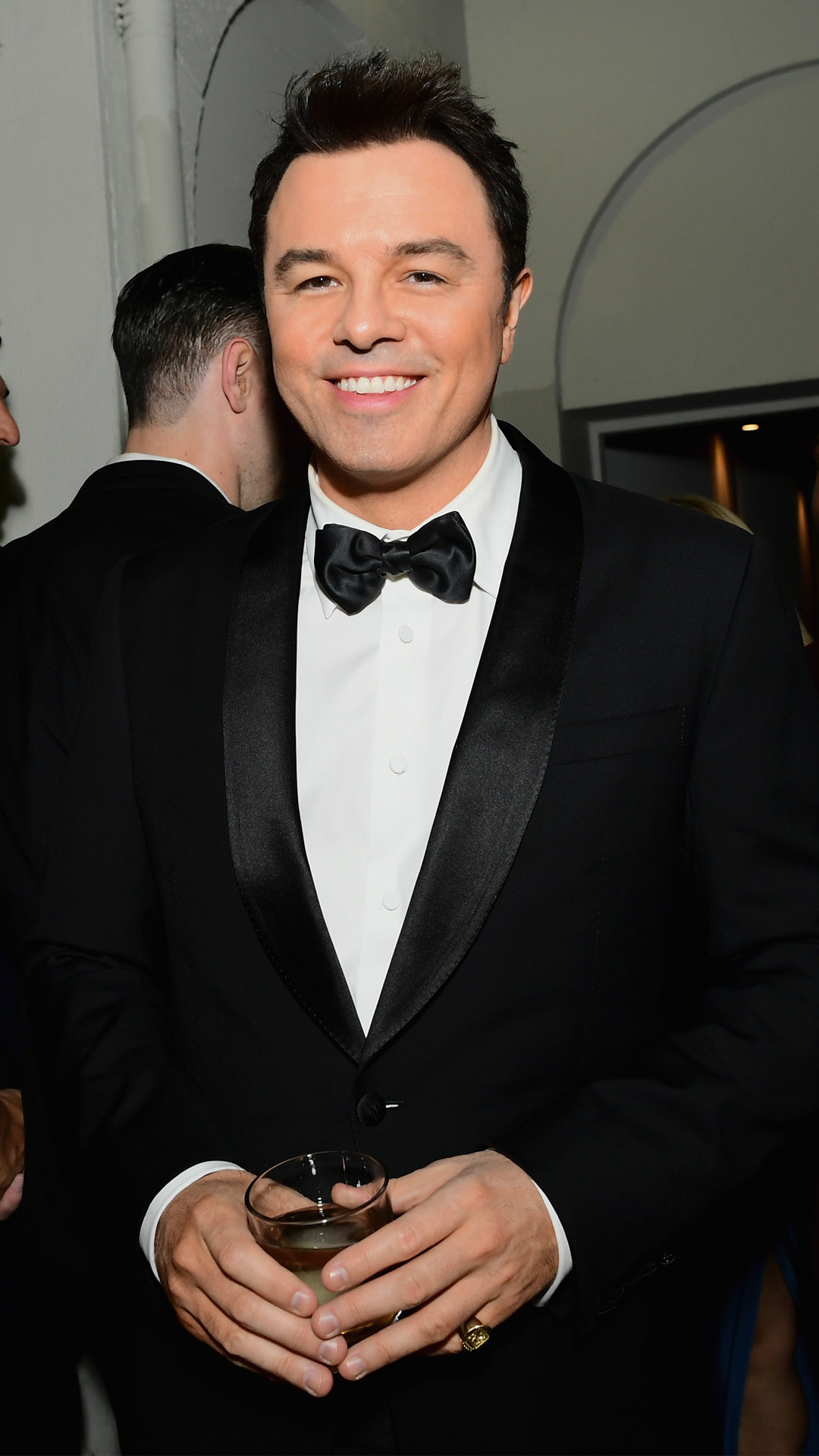 Emma McIntyre/Getty Images
Seth MacFarlane is sharing his thoughts on Family Guy's joke about Kevin Spacey.
In Oct. 2017 Spacey issued an apology to Anthony Rapp, who, in an interview with Buzzfeed News, accused the House of Cards star of behaving inappropriately with him when he was just 14. That same month, a Twitter user discovered a 2005 episode of Family Guy which made a joke about Spacey.
@NumbersMuncher shared a clip from the episode on Twitter, writing, "Family Guy with the Kevin Spacey reference twelve years ago... creepy."
In the clip from the episode, Stewie runs through a store yelling, "Help! I've escaped from Kevin Spacey's basement! Help me!"