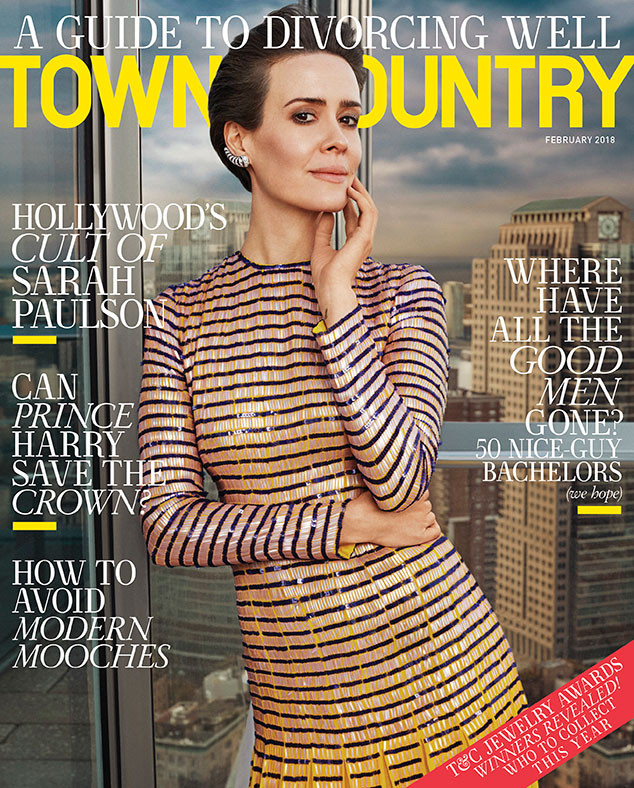 Victor Demarchelier
Many words have been used in regard to Sarah Paulsonand Holland Taylor's romance. Now, the television star is sharing a few of her own.
While the Post star has been notably private about her longtime relationship with the fellow actress (it was months before she even confirmed they were dating back in 2016), in light of a newly published interview for Town & Country's February issue, the celebrated actress has opened up a touch more about her safely guarded personal life—and why it is that way.
"I do not want to be defined by who I share my bed, my home, my soul with," she told the magazine. "My choices in life have been unconventional, and that's my business."