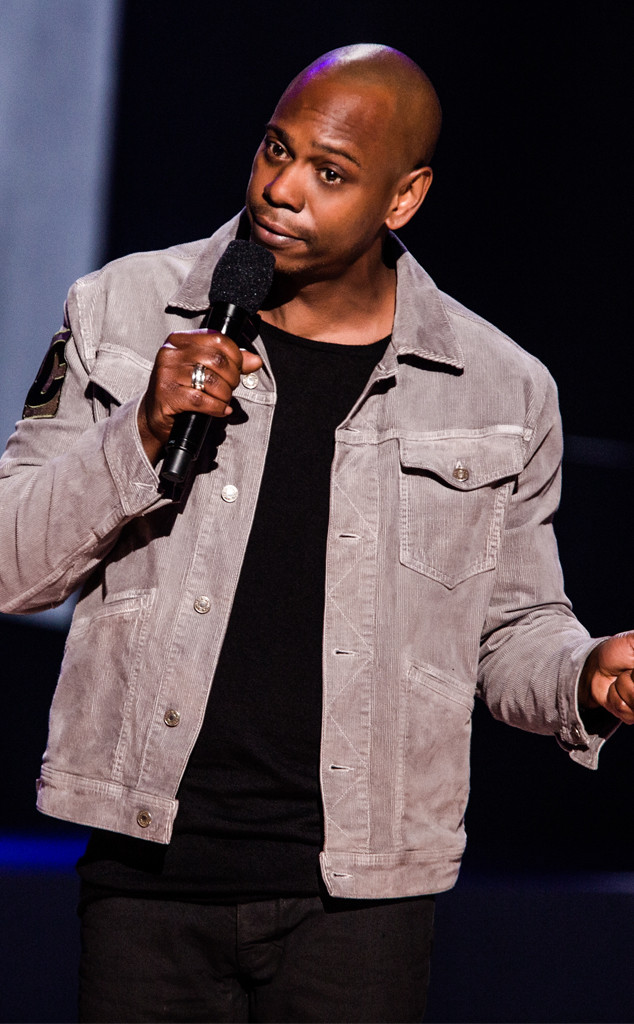 MATHIEU BITTON
Dave Chappelleisn't mincing words about Louis C.K.'s accusers.
During his newly aired Netflix special, seemingly taped in November, the comedian addressed an array of events shaping our current social climate, predominantly the sexual harassment allegations swelling Hollywood. In the second part of the special, coined The Bird Revelation, Chappelle kicked off the segment by addressing the sexual misconduct claims brought against famous male figures like Charlie Rose and Kevin Spacey. However, it was the allegations against fellow comic Louis C.K. that Chapelle said were the only ones to make him laugh.
"I shouldn't say this, but f--k it," he told his audience. "His allegations were the only [ones] that made me like laugh."
He began to chuckle in the moment as he launched into the bit. Addressing one of C.K.'s accusers, Chappelle continued, "One lady said, Louis C.K. masturbated in front of me…ruined my comedy dreams." He seemed to be referencing Abby Schachner. As The New York Times reported, the encounter "left her deeply dispirited, she said, and was one of the things that discouraged her from pursuing comedy." C.K. has since issued an apology and confirmed the stories are true.