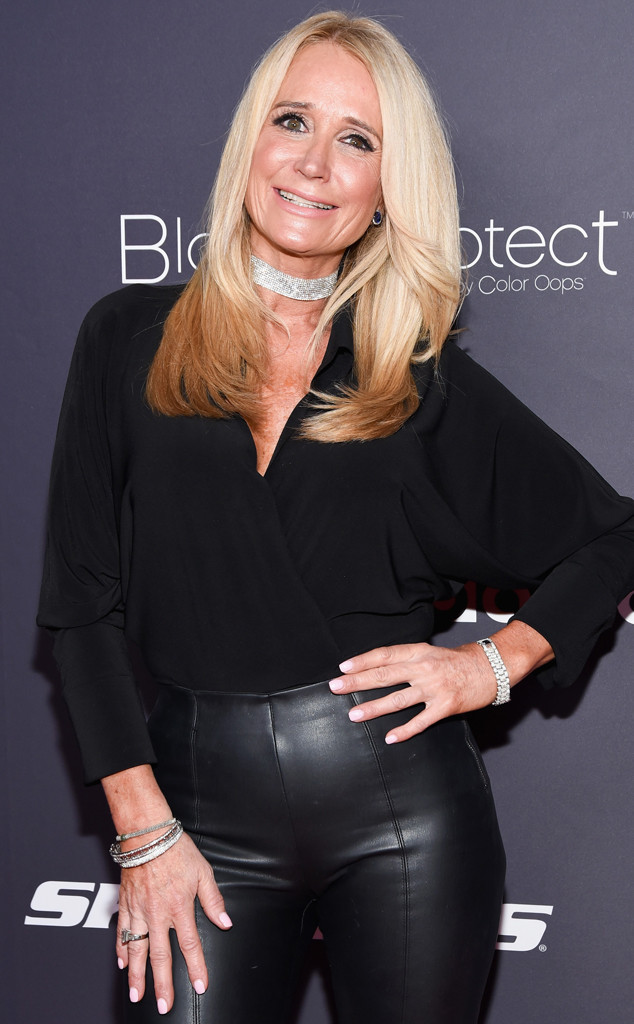 Tara Ziemba/Getty Images
Kim Richards won't be spending any time behind bars.
During a progress report hearing for her 2015 Beverly Hills Hotel arrest, the court confirmed the former Real Housewives of Beverly Hills star completed her required 450 hours of community service. As a result, she won't have to serve jail time.
The court also confirmed Richards doesn't owe restitution.
It looks like Richards is one step closer to putting her legal troubles behind her, too. Commissioner Jane Godfrey said she didn't see any reason to have more progress report hearings. She ordered Richards' probation to continue through Sept. 14, 2018. As long as she stays out of trouble, she'll be able to finally move on from this ordeal.
The hearing was held at the Los Angeles Airport Courthouse. While Richards herself did not attend the hearing, her attorney came on her behalf. However, he declined to comment.