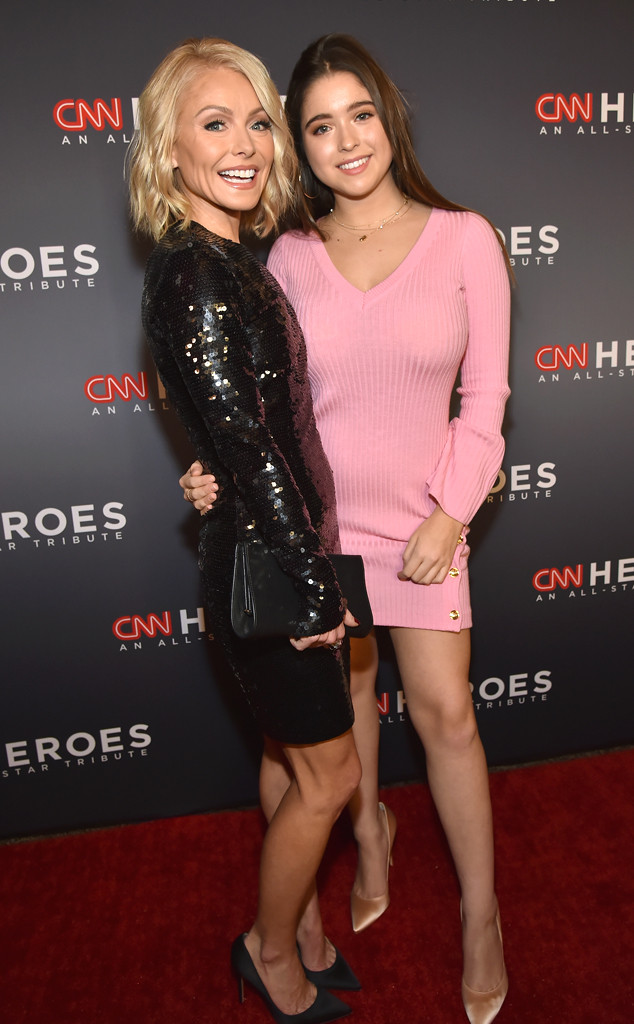 Kevin Mazur/Getty Images for CNN
It was a glamorous mother-daughter night out for Kelly Ripaand Lola Consuelos.
In honor of the 11th Annual CNN Heroes All-Star Tribute Sunday night, the LIVE co-host and her only daughter, 16-year-old Lola, got all dressed up and stepped out on the red carpet in the Big Apple.
The two shared a rare joint red carpet appearance as they posed together for photographers outside of the American Museum of Natural History. The ladies looked lovely, Kelly sporting a sequin sheath and matching pumps while her daughter opted for a bubblegum pink cocktail dress and nude heels.