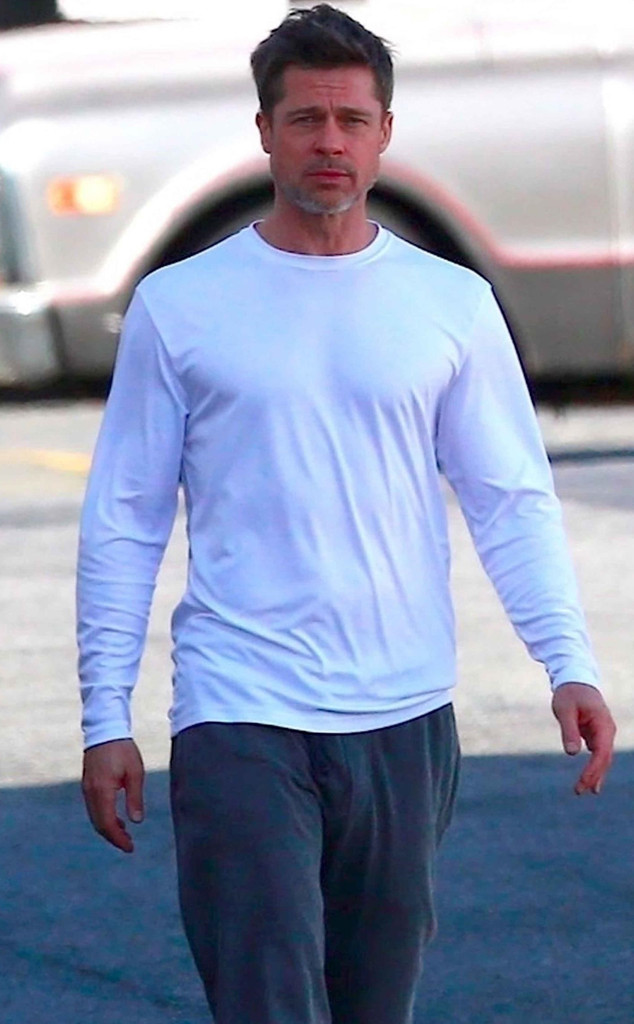 BACKGRID
Remember the first half of 2017, when figuring out how Brad Pitt was adjusting to life apart from Angelina Jolie and what that meant for their family felt very important?
What a simpler time it was, indeed—a time that, in Hollywood at least, we now look at as pre-.... all the stuff.
The two of them are probably glad that the microscope has since moved on to zoom in on other petri dishes full of celebrity activity, but at the same time, being the huge stars that they are, they couldn't help but get sucked into the post- ...all the stuff portion of the year, either.
Pitt happens to be celebrating his 54th birthday today, the holiday-season, end-of-year date also making it a natural time for reflecting on one's journey thus far and what a difference a year can really make.