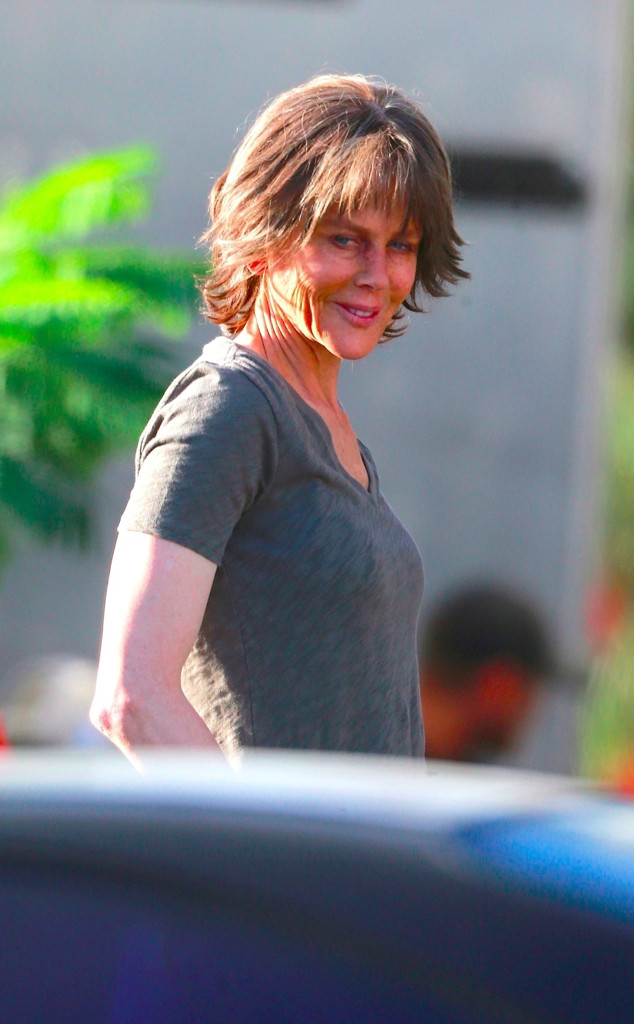 BACKGRID
Nicole Kidman doesn't look like Nicole Kidman these days...
The actress has swapped out her gorgeous red hair and ivory skin for a chopped brunette wig, a fake tan and a gaunt-looking face. The switch-up is for her new action-crime film, Destroyer, in which she plays a character named Erin Bell.
The flick centers on a police detective who reconnects with people from a former undercover assignment in order to make peace. It's expected to be out sometime next year.
Meanwhile, Kidman has been one busy star, taking on multiple roles over the last few years, including the award-winning Big Little Lies.