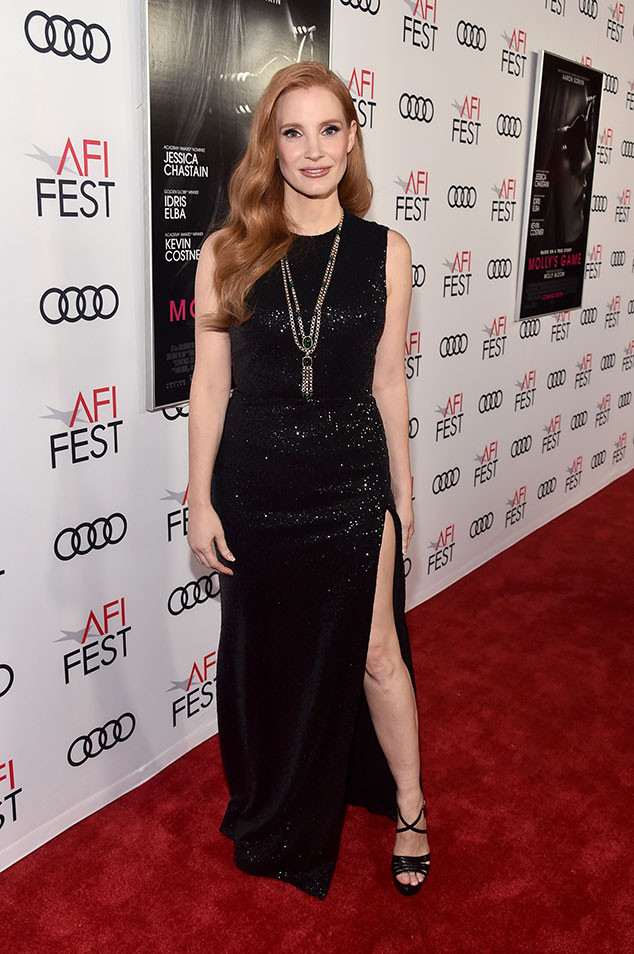 Alberto E. Rodriguez/Getty Images for AFI
Jessica Chastain was surprised by her Golden Globe nomination for Molly's Game—but not for reasons fans might expect. In a new interview with The New York Times, Chastain opened up about speaking out against sexual harassment in Hollywood and the impact she worried it would have on her career.
"To be honest, I'm mainly surprised about my nomination," the Best Actress in a Motion Picture (Drama) nominee told the newspaper. "As an actor, I have a lot of fear, thinking that if I speak my mind, or something that feels like it deviates from the norm as a woman, am I going to be made to disappear in my industry?"