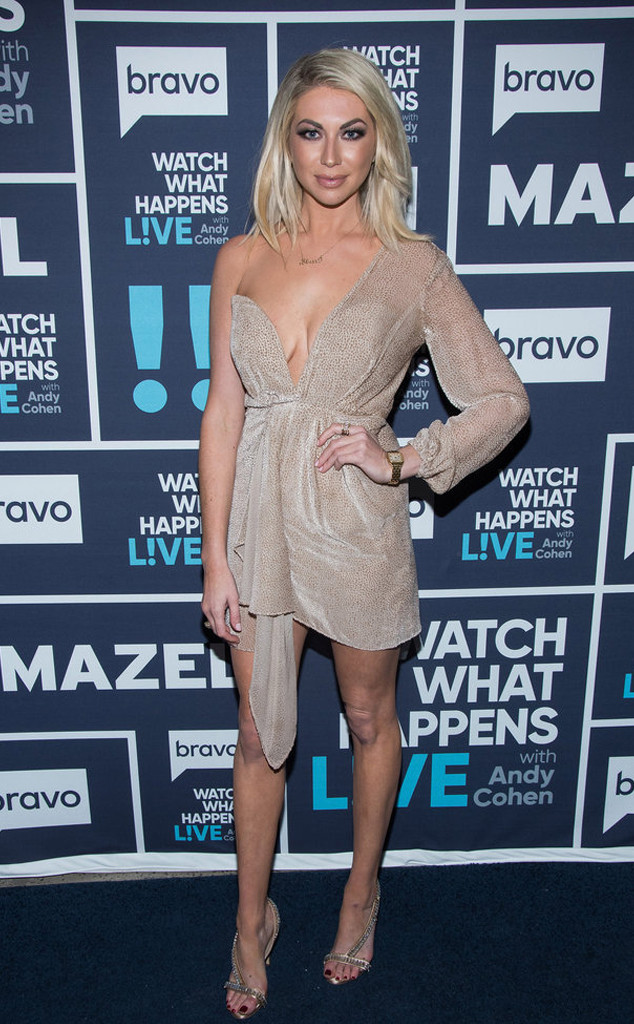 Charles Sykes/Bravo
UPDATE: After the interview surfaced, Stassi Schroeder made it clear that she wasn't completely serious by any means.
"Mmm. There was an element of sarcasm while I was doing that interview," she wrote on Twitter with various food emojis including hot dogs, hamburgers, cheese and ice cream.
———
Stassi Schroeder is raising some eyebrows for her extreme diet secrets.
In a new interview with Daily Mail Australia, the Vanderpump Rules star was asked about her figure. What came next was a comment that may not get a seal of approval from doctors.
"I'm really lazy. I stay thin by trying to starve myself for the most part, if I'm being honest," she explained to the outlet. "When I'm home in Los Angeles, it's like one meal a day."
Stassi continued, "But when I go out of town or on work trips, it's breakfast, lunch and dinner."
And for those wondering, the former SUR employee is currently visiting Sydney.