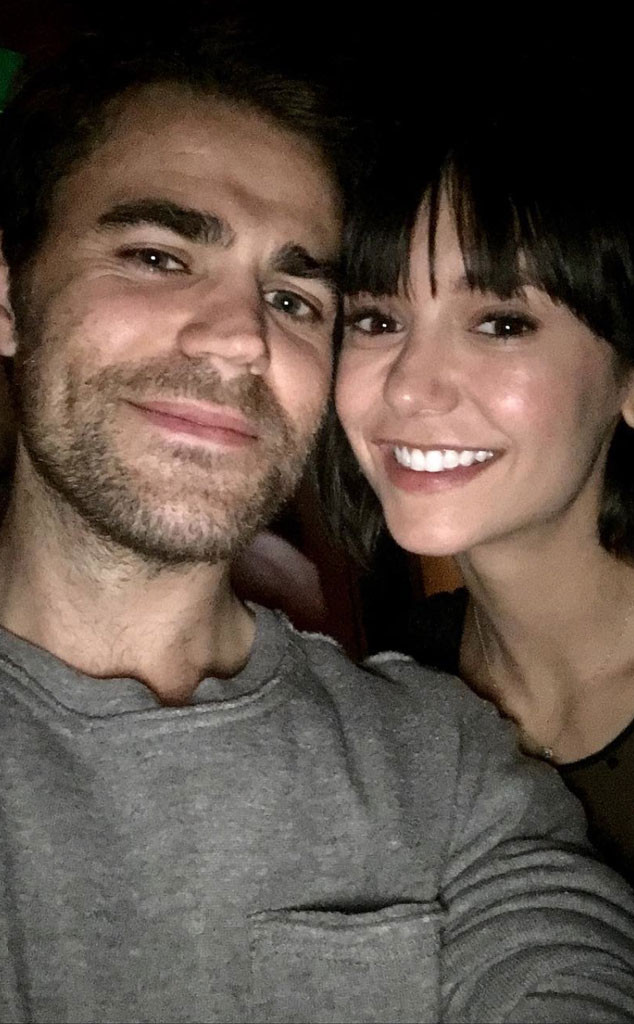 Instagram
Vampires stick together!
Hollywood may have said goodbye to The Vampire Diaries earlier this year, but that didn't stop former co-stars Nina Dobrevand Paul Wesleyfrom having an impromptu reunion on a snowy New York City night.
The two actors ran into each other Saturday night in the Big Apple as flurries coated the city. "NYC when it's snowing is full of serendipitous run ins and magical reunions. Like this one. #TVDForever #NYCNOW," the actress captioned a sweet shot of the two smiling stars, who played the tumultuous Elena and Stefan on the since-wrapped series.