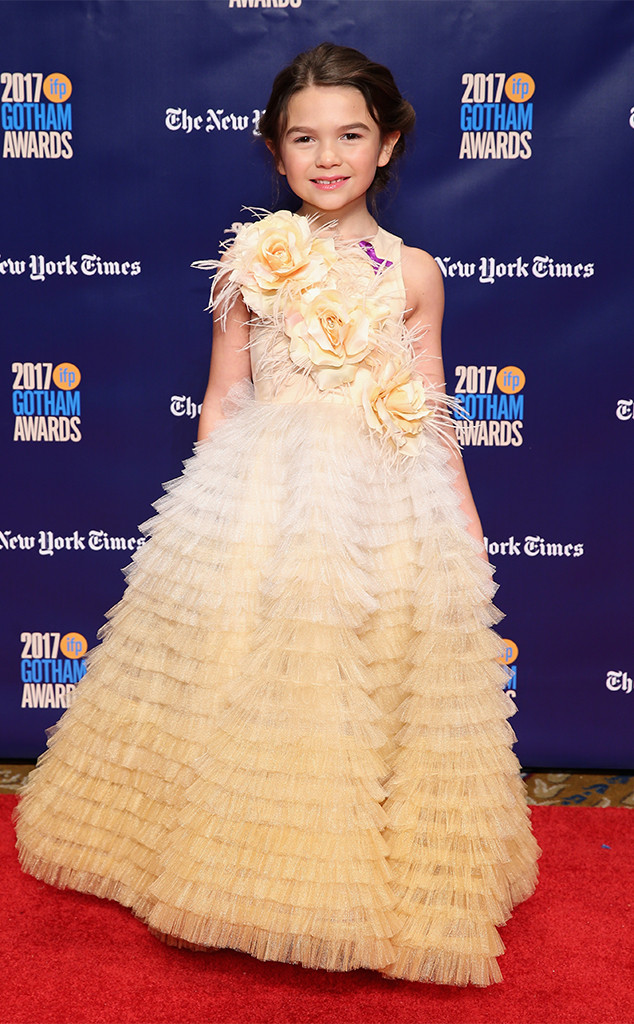 Bennett Raglin/Getty Images for Greater Fort Lauderdale Convention & Visitors Bureau
There's just something about the young Hollywood stars who always steal the spotlight during award season.
Jacob Tremblay brought smiles to our face while he celebrated the success of Room. And Quvenzhané Wallis certainly deserved plenty of attention for her Beasts of the Southern Wild performance.
But with the 2018 Golden Globes nominations being announced today, moviegoers have a prediction as to who may be the "it" kid during this year's award season.
May we introduce you to Brooklynn Prince?
The 7-year-old breakout child star has earned rave reviews for her performance in The Florida Project. In the movie, Brooklynn plays a young girl named Moonee who lives with her mother (newcomer Bria Vinaite) at a low-cost motel near Disney World.