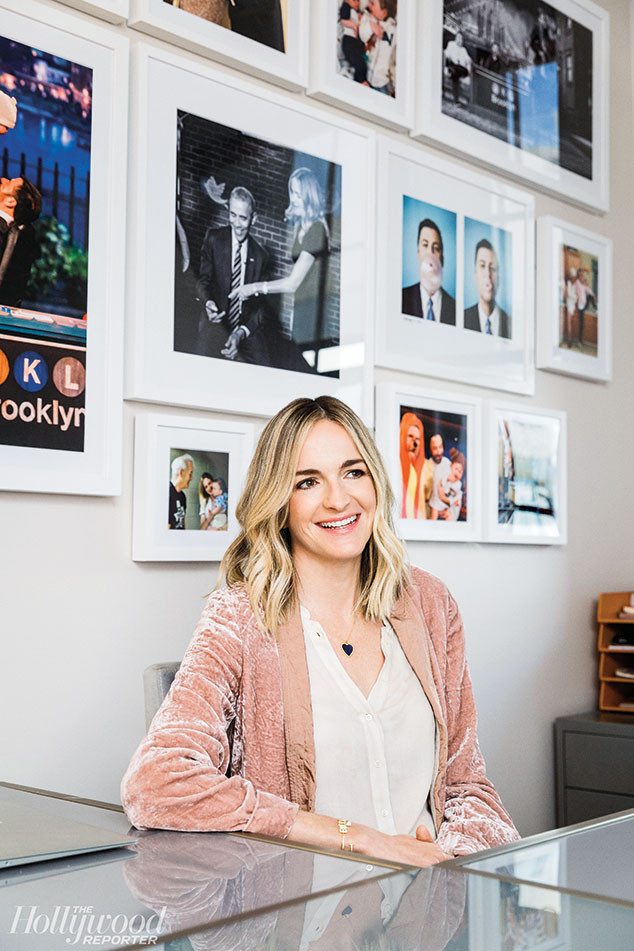 The Hollywood Reporter/Emily Berl
Jimmy Kimmel and his wife Molly McNearney managed to turn a personal battle into a moment that rocked the nation.
During a monologue that has been viewed more than 11 million times since he first delivered it on May 1, the late-night host shattered viewers' hearts as he mixed words with tears during his opening remarks, confirming that his son Billy had been born with two heart defects that demanded immediate open-heart surgery.
"On Monday morning, Dr. Vaughn Starnes opened his chest and fixed one of the two defects in his heart. He went in there with a scalpel and did some kind of magic that I couldn't even begin to explain," Jimmy explained at the time while trying to hold back tears. "He opened the valve, and the operation was a success. It was the longest three hours of my life."
His beloved wife and Jimmy Kimmel Live! co-head writer revisited those days six months ago for The Hollywood Reporter, particularly the moment she and her famous husband decided to share their terrifying account with the world.