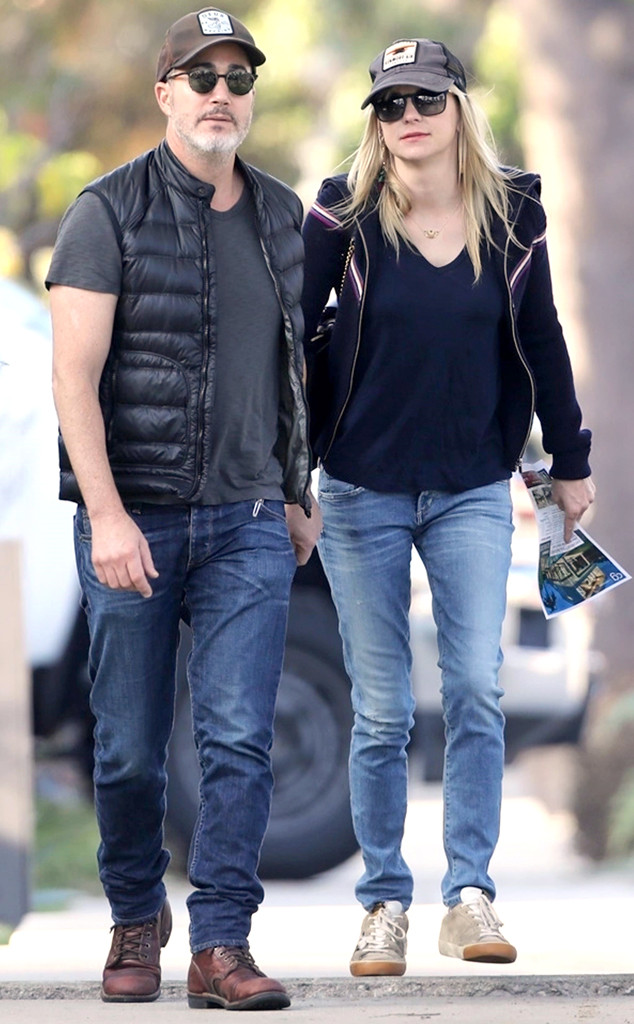 EVGA/CPR/BACKGRID
Anna Faris went house hunting over the weekend.
The actress was accompanied by her boyfriend, cinematographer Michael Barrett, as she looked for new properties Sunday in the Los Angeles area. Photos show the couple sporting matching hats and sunglasses, seemingly trying to keep a low profile while out together.
"They looked at a few modern contemporary houses in Venice in the $3-4 million range," an eyewitness tells E! News. "Anna was holding the flyers from the different houses and reading over the details. They were holding hands and seem very happy together."