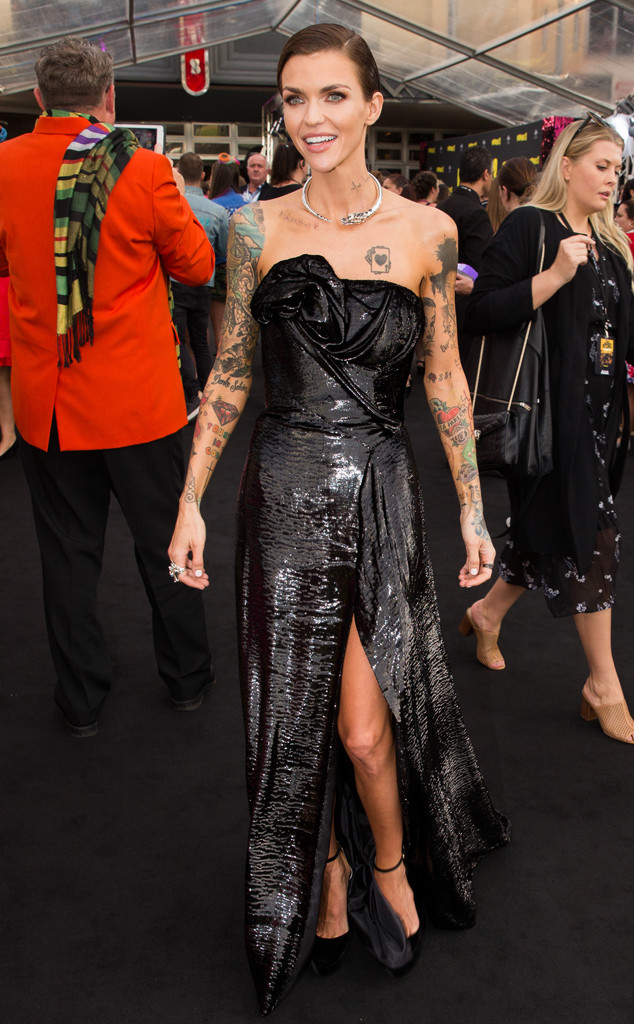 El Pics/ Getty Images
Ruby Rose is stealing a page from gal pal Taylor Swift's lyric book.
In a long message to her social media fans—and really anyone reading—the Pitch Perfect 3 star took aim at recent reports about her appearance, particularly after she hit the red carpet at the film's Australia premiere on Wednesday.
To begin, the 31-year-old addressed her acne flare-up, sharing closeup pictures of her cheek and explaining she recently broke out because of hotel pillow cases and consistent phone interviews for the upcoming sequel. "This acne belongs to me, not them, and you are welcome to it," she wrote on one black-and-white shot."I never thought I'd see the day I'd leave my beautiful country balling my eyes out...when I was so excited to come home."
As the candid star continued, "I mean it sucks...for me, I don't see how it's bothering so many others? but I'm a human. It happens..one side of my face is clear and the other is a mess."