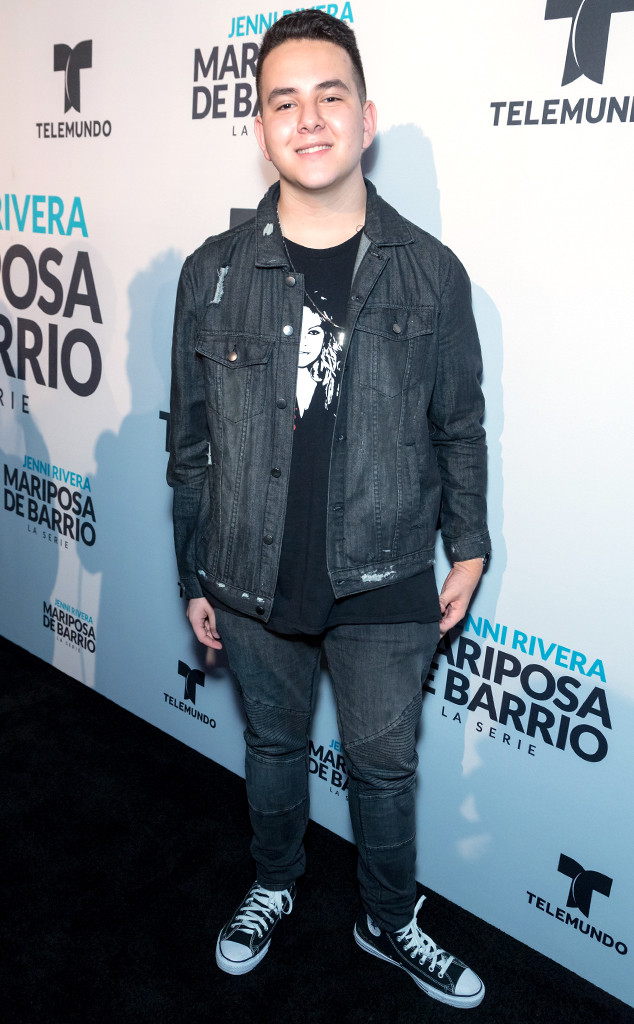 Greg Doherty/Getty Images
Jenni Rivera's youngest son Johnny Lopez has come out as bisexual.
The 16-year-old star shared a video of himself along with his older sister Chiquis Rivera to address the speculation around his sexuality.
"There has been a lot said about me in the past few weeks. Things didn't come out the way I wanted this to," he began."I wanted to make this video first and for everyone to understand me but my boyfriend, as you all know, Joaquín, we both got a little too excited, and he posted a few pictures of us, and I retweeted them, and it went viral."
"People began noticing that we were together. They didn't come out exactly the way I wanted to but they're out now. I am in a gay relationship right now and I am in love with this person. I've been dealing with this part of myself for a long time now," he said.