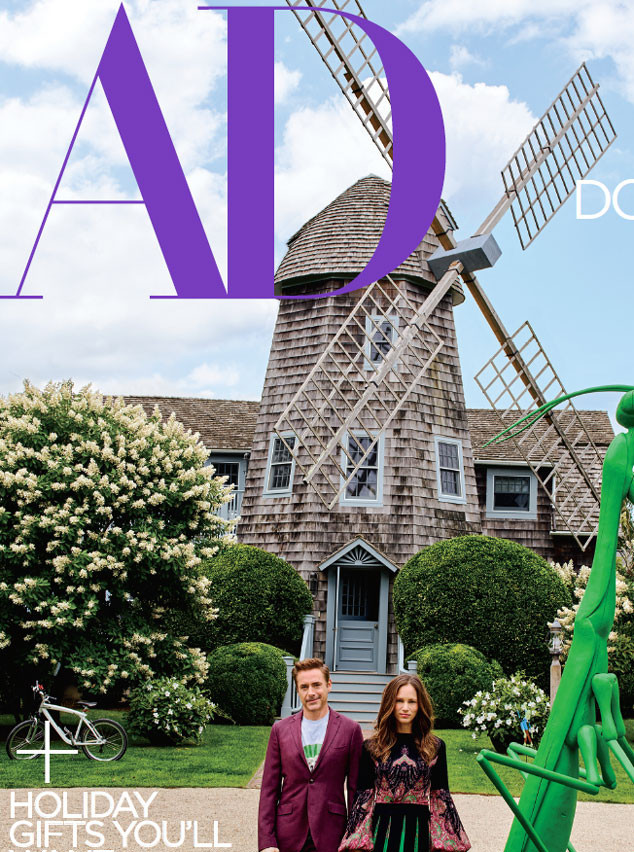 Architectural Digest
Robert Downey Jr. is giving everyone a tour of his stunning Hamptons house.
The 52-year-old actor is featured on the December cover of Architectural Digest with his wife, Susan Downey, and their gorgeous New York home. Inside the pages of the magazine, the couple poses for pics on their property with children Exton Elias Downey and Avri Roel Downey.
When looking for a property the couple "wanted something we haven't seen a million times," Downey tells the magazine. "We didn't set out to do something conspicuously wacky. We just enjoy a bit of whimsy and fun. And we definitely don't like boring."