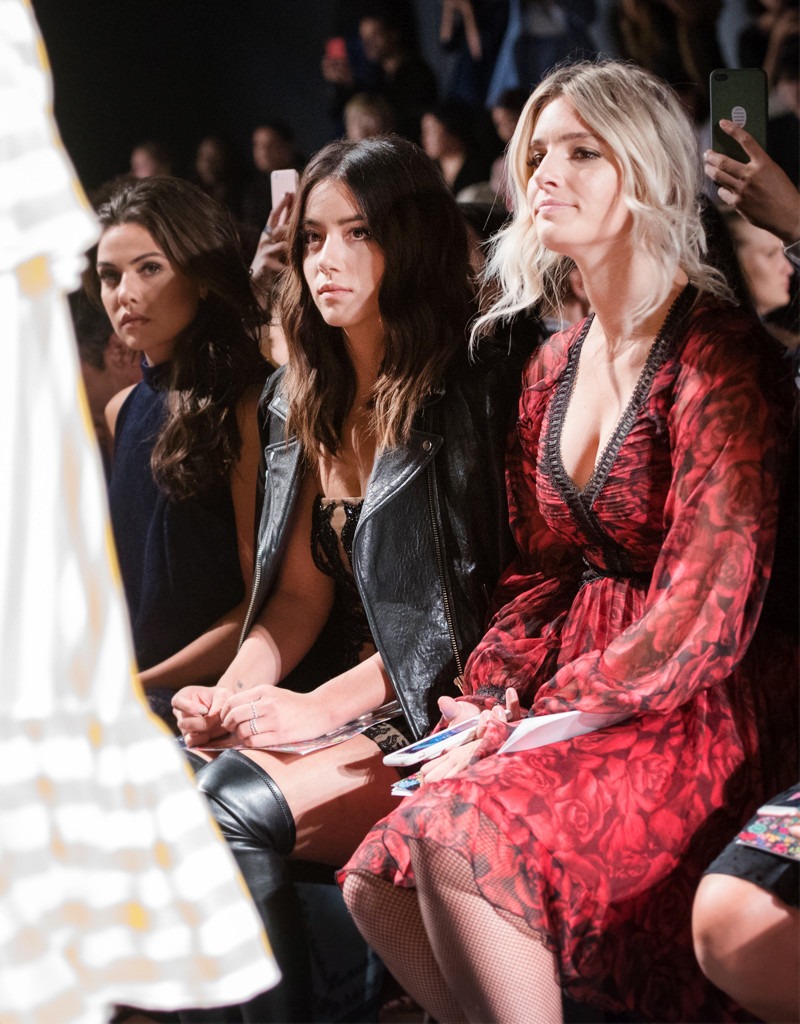 Getty Images
It's not an easy feat to dress up denim, but celebrity stylists do it every day.
Just ask Sonia Young, stylist to the up-and-coming Hollywood set (think: Agents of S.H.I.E.L.D.'s Chloe Bennet, Stranger Things' Joe Kerry and Paris Jackson).
When Sonia isn't dressing Paris in an embroidered, sheer Christian Dior dress for the VMAs or a bold, floor-length Yanina Couture gown for the GLAAD Awards, she's perusing denim options that would work just as well on the red carpet as it does at the grocery store.
"When dressing a client, first thing is first: I am always looking for soft fabric," noted Sonia. "For those unfortunate times I have no choice but to go for a rigid fit, I will always lean toward a button closure instead of zip—this still gives a vintage vibe."
There are three reasons why you should invest in denim pieces, according to Sonia: "Versatility—denim pieces are truly the most transitional pieces in your closet. Longevity—you know when you invest in a good denim item, it will turn out to be less than a penny per wear. Innovation—it is undeniable that denim is a staple in everyone's wardrobe. Therefore, it is always interesting to see the designers' take on denim for the season. It gives great insight on the designers' overall aesthetic."
If all that seems hard to remember on your next shopping trip, the celeb stylist shared her top favorite denim finds right now.
Watch:
How to Wear Denim on Denim Like a Celeb
There are some trends, however, with an expired shelf-life, according the pro. Say good-bye to gaping holes, "unnecessary extras" like tulle and plastic and denim chokers. 
"Chokers should go away in general," she said. "But denim chokers should never have even been a thing in the first place."