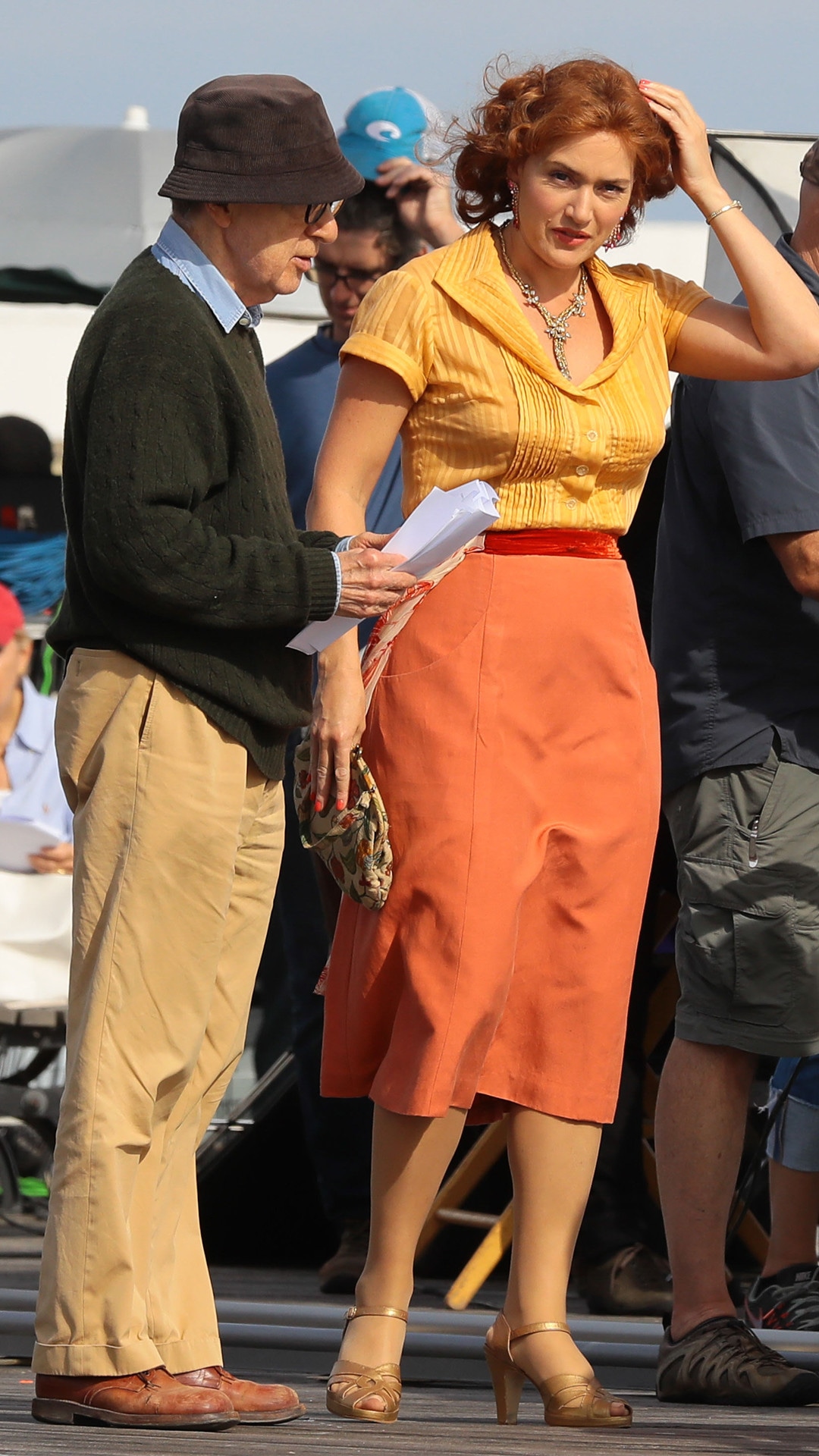 Ignat/Bauer-Griffin/GC Images
Kate Winslet tried to avoid questions about Woody Allen's past in a new interview.
The actress is one of the stars in Allen's new movie Wonder Wheel and during a discussion with Variety, Winslet was asked about allegations of misconduct made against the director and if they impacted her decision to do the movie.
"It's just a difficult discussion," Winslet told the publication. "I'd rather respectfully not enter it today."
Last month, the actress received criticism after she told The New York Times she had an "an extraordinary working experience" with Allen and Roman Polanski. In response Winslet shared with Variety, "I don't read how people respond to things. We're always as actors going to say the wrong thing. I think it's better to respectfully step away from the discussion."
Kevin Winter/Getty Images
In The New York Times article, Winslet was asked if the allegations against Allen gave her pause. "Of course one thinks about it," Winslet replied. "But at the same time, I didn't know Woody and I don't know anything about that family. As the actor in the film, you just have to step away and say, I don't know anything, really, and whether any of it is true or false. Having thought it all through, you put it to one side and just work with the person. Woody Allen is an incredible director. So is Roman Polanski. I had an extraordinary working experience with both of those men, and that's the truth."
This new interview with Variety comes two weeks after she spoke about the multiple sexual misconduct allegations against Harvey Weinstein.
"The fact that these women are starting to speak out about the gross misconduct of one of our most important and well regarded film producers, is incredibly brave and has been deeply shocking to hear. The way Harvey Weinstein has treated these vulnerable, talented young women is NOT the way women should ever EVER deem to be acceptable or commonplace in ANY workplace," she told Variety. "I have no doubt that for these women this time has been, and continues to be extremely traumatic. I fully embrace and salute their profound courage, and I unequivocally support this level of very necessary exposure of someone who has behaved in reprehensible and disgusting ways."
Winslet continued, "His behavior is without question disgraceful and appalling and very, very wrong. I had hoped that these kind of stories were just made up rumors, maybe we have all been naïve. And it makes me so angry. There must be 'no tolerance' of this degrading, vile treatment of women in ANY workplace anywhere in the world."