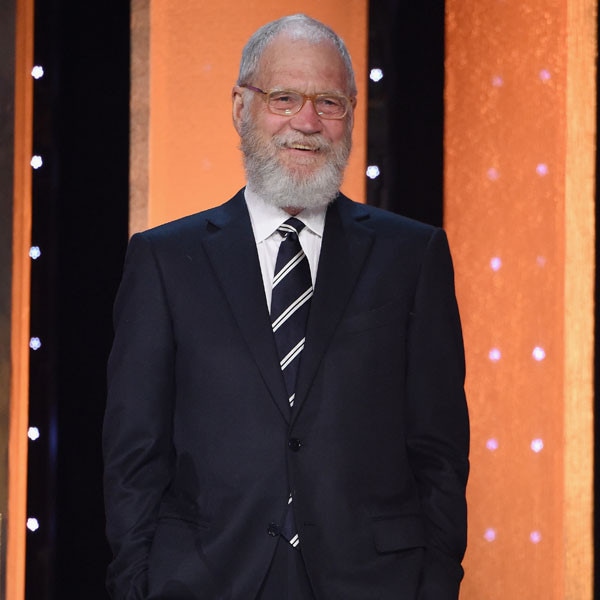 Mike Coppola/Getty Images for Peabody Awards
David Letterman was honored for his years of work on Sunday.
The talk show legend retired after 33 years in late-night TV back in May 2015, but his work and his humor were recognized this past weekend in Washington, D.C. On Sunday, Letterman received the Mark Twain Prize for American Humor at the John F. Kennedy Center.
During the ceremony, Jimmy Kimmel, Bill Murray, Michelle Obama, Amy Schumer and more spoke about Letterman and made jokes about him. Let's take a look at some of the best lines from the ceremony!
Schumer wondering why she's there: "Tina Fey must be slammed."
Schumer talks appearing on Letterman's show: "By the end of my third appearance, Dave was no longer totally indifferent to me."
Kimmel: "When Dave left 17 long months ago, we had no idea how much trouble we were in. I look at what's going on now and I think this is your fault. All of it. Everything was fine until you went off the air. You abandoned us. You went out for a pack of cigarettes and left us to live with an orange stepfather."
Kimmel on ties Letterman sent him: "I think he sent me every tie he ever wore on the show. Hundreds of them, I'm wearing one tonight, when you turn them over there's a label. I guess a special label he had sewn in the back of every tie, that says the Donald J. Trump Signature Collection. So you're all class Dave."
Murray: "You will be able to do so many things as a Twain...we just call ourselves the Twain. You will be able to take a burning cigar from a man's mouth and finish it. You'll be able to board any river boat. You will be the highest of the high. This suit is going to be waiting for you backstage. You're not exactly a god, but you're way up there."
Letterman's psychiatrist: "Between the yakking and the sobbing, oh Jesus, what a f--king pity party. Don't get me wrong, he's crazy. Not Trump-crazy, but who knows?"
Letterman on Kimmel: "The man that got more done in Congress this year than anybody else."
The ceremony will air on PBS on Nov. 20.