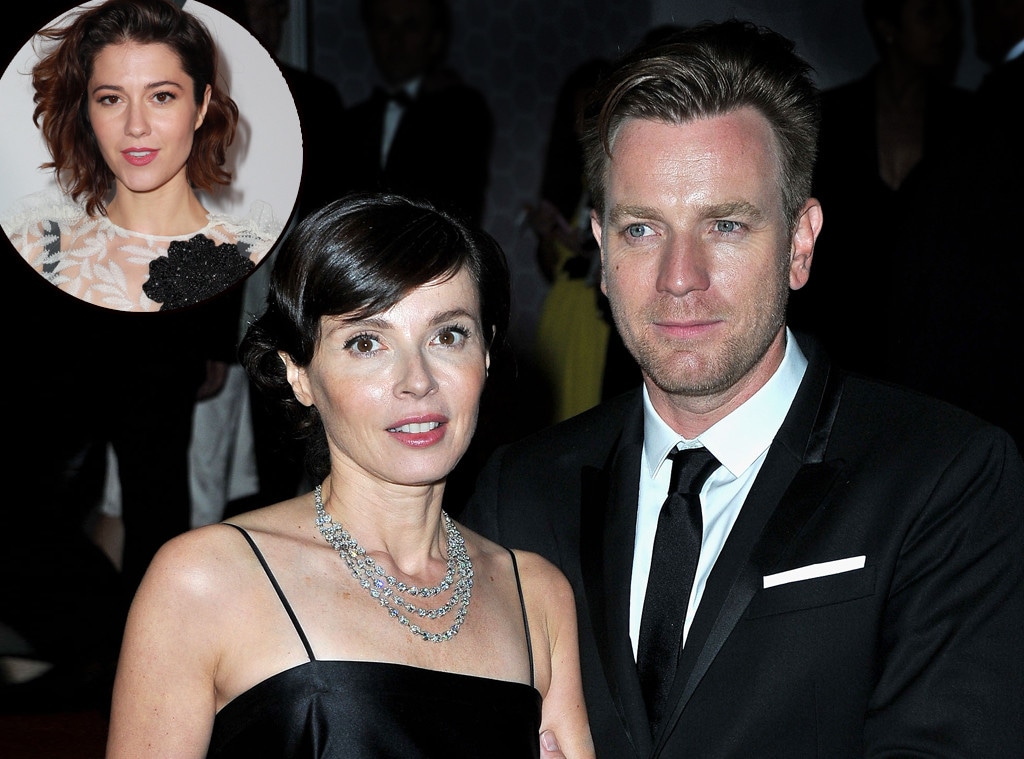 UPDATE in November 2017: After a couple of weeks, Ewan McGregor's wife Eve broke her silence about the breakup and her husband's new relationship after a fan expressed her support for her in an Instagram comment posted under an unrelated picture.
"What can I️ do?" Eve wrote.
____________________________
Ewan McGregor is reportedly separated from his wife and appears to be romantically involved with his Fargo co-star Mary Elizabeth Winstead.
Photos of the actor kissing a woman who appears to be the actress, who plays his lover on the show, were published by The Sun on Sunday. The British newspaper said the pics were taken at a restaurant in the posh London neighborhood of St. John's Wood. E! News has confirmed the location.
It quoted a fellow customer as saying, "They were deep in conversation and were there together for more than an hour. As they left she got on to the back of Ewan's motorbike and they sped off together."
Later on Sunday, People reported that McGregor and his wife Eve Mavrakis, split this past May after 22 years of marriage. That month, Winstead announced she has split from husband Riley Stearns after seven years of marriage. They have no children. McGregor and his wife are parents of four.
McGregor, Mavrakis and Winstead have not commented.
McGregor's wife is also a former co-star; they met on the set of the British crime series Kavanagh QC in 1995. 
Earlier this month, McGregor and Winstead were spotted together showing PDA at a hotel and spa in the English countryside, about two hours outside London, a source told E! News exclusively.
The two arrived at the property in a helicopter, which landed on the front lawn, the source added.
—Additional reporting by Alli Rosenbloom