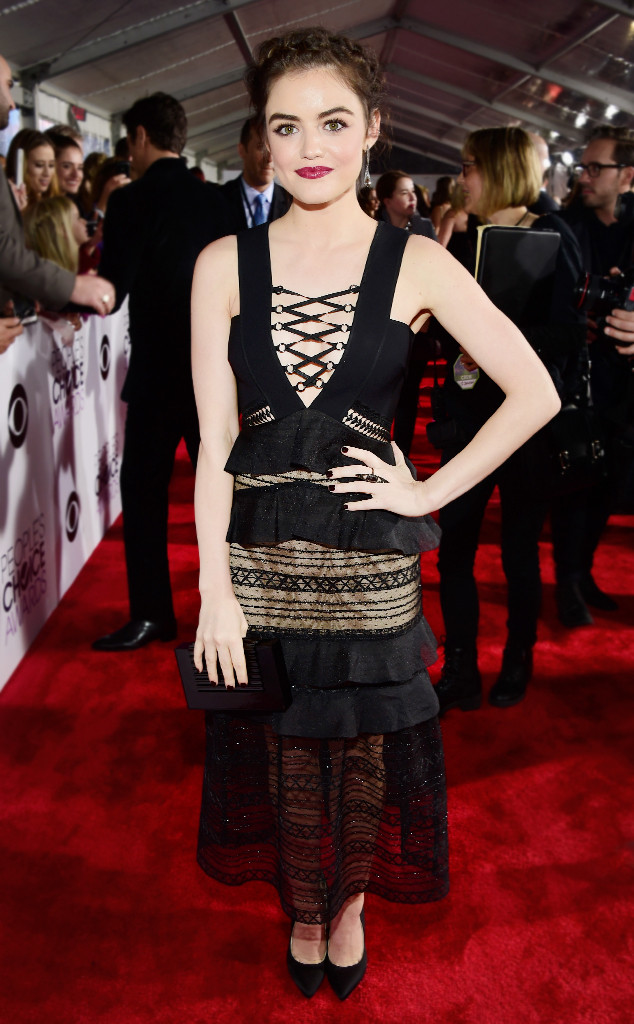 Frazer Harrison/Getty Images
Stars can shine bright, even when they're wearing black. 
The little black dress is timeless. The allure of the trend hasn't plateaued since 1920s when the couture matron, Coco Chanel, made it a globally-loved. What's the draw here? The color's chameleon capabilities make it easy to adapt to any person's fashion sense, so it's no surprise that both old Hollywood fashionistas, like Marilyn Monroe, and new Hollywood starlets from Emma Watson to Bella Hadid have worn the trend on and off the red carpet.
While you may think of Audrey Hepburn from Breakfast at Tiffany's as the holy grail of the LBD, some of today's stars have revolutionized the old classic, taking the dress from simple and flattering to bold and daring.
The next time you find yourself going back to black, look to these ensembles and you'll be a hit at your next dance or cocktail party. 
Let us know in the comments below which look is your favorite!